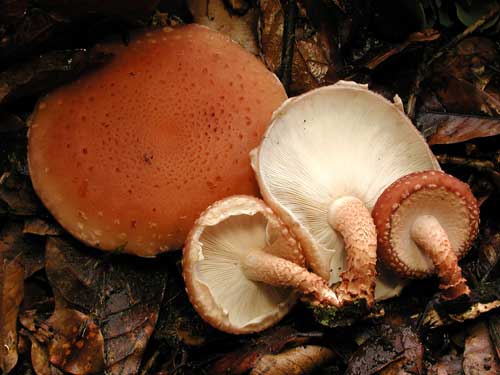 Lentinula aciculospora Mata & Petersen

Photograph by R. E. Halling, © 2003

At present known only from several collections gathered in the Talamancas in the vicinity of Villa Mills. One of the species' distinguishing characteristics is the cylindric to acicular basidiospores. The authors have demonstrated that molecular sequence data and mating type studies contribute as additional features of distinction. Otherwise it is quite reminiscent of the shiitake mushrooms (growth on dead hardwood logs, particularly oak, brown colors, squamulose veil remnants on pileus and stipe).