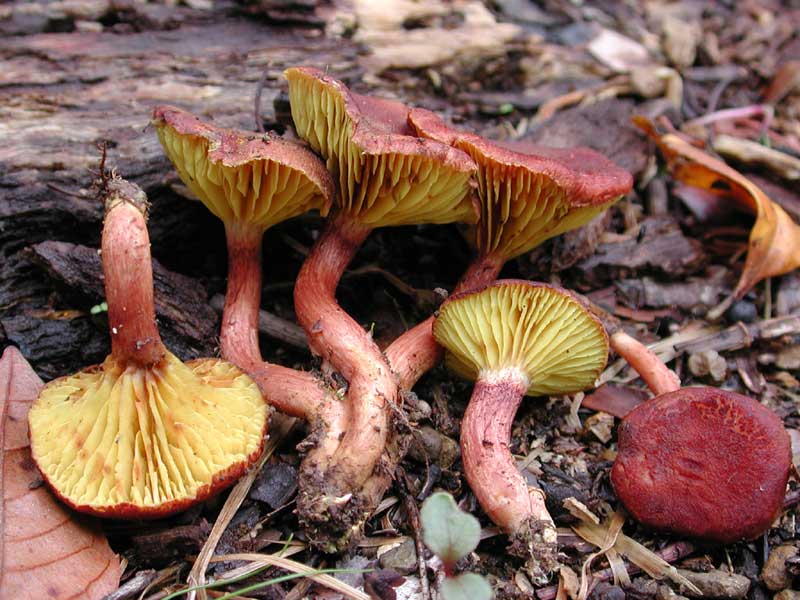 Phylloporus alborufus M. A. Neves & Halling
Photograph by M. A. Neves © 2005

This is a new species of Phylloporus from the neotropical montane forests. It was "discovered" in oak forests near San Gerardo de Dota during June 2004. Superficially reminiscent of Phylloporus leucomycelinus, it can be distinguished by the blue-green then brown staining lamellae and strongly dextrinoid spores; it also has much more red pigment. Again, another migrant from the northern hemisphere to the montane neotropics with oak ecosystems.