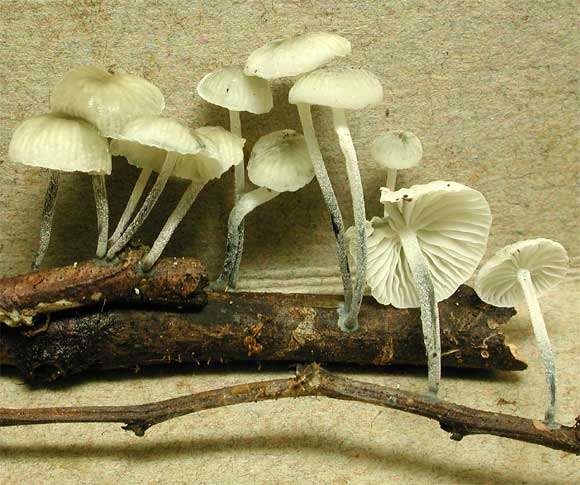 Tetrapyrgos longicystidiata Honan, Desjardin, & Baroni sp. nov.

Photograph by R. E. Halling, © 2003
This species of Tetrapyrgos was previously known as a Marasmiellus and was also determined as T. nigripes. Revisionary studies by A. Honan provided a re-determination. It can be distinguished by the whitish pileus, small tetrahedral spores, knobby cystidia, and a black to dark bluish green stipe. The specimens shown here were collected on dead sticks at Santa Rosa in the Guanacaste Conservation Area in NW Costa Rica.