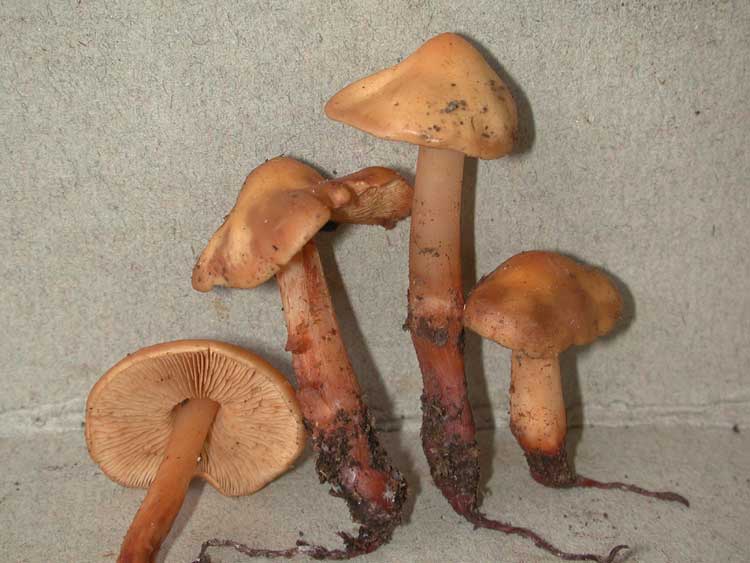 Phaeocollybia caudata Horak & Halling

Photograph by R. E. Halling, © 2003
Line drawing by E. Horak, © 1991
This Phaeocollybia was first described from Colombia (Mycologia 83: 464-472. 1991) where it was discovered in Quercus humboldtii forests near Medellín. In Costa Rica it appears to be associated with Q. oocarpa, Q. seemannii, & Q. rapurahuensis. One feature originally overlooked, but present in the type material, is the minutely squamulose pileus surface. The small spores, capitate cheilocystidia and abruptly tapering stipe are equally diagnostic.