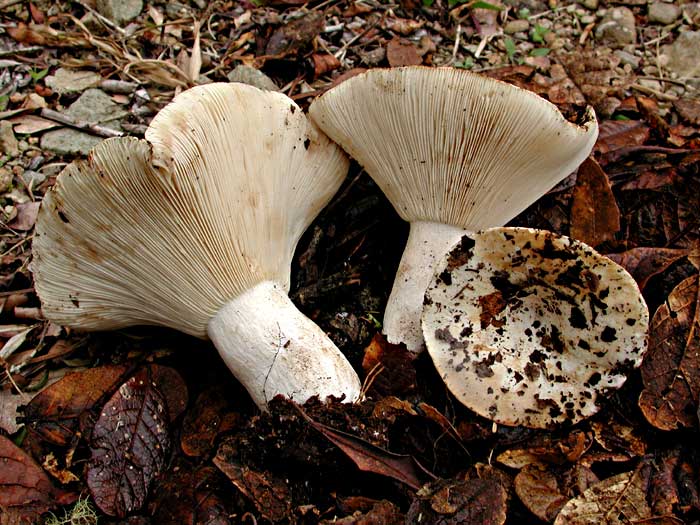 Russula polyphylla Peck

Photograph by R. E. Halling, © 2004

This taxon is large, with crowded lamellae that stain brownish pink when bruised. Brownish pink stains also develop on the stipe. The voucher illustrated here was found in the Talamancas at 3000 m elevation in forest with Quercus costaricensis and Comarostaphylis arbutoides. Bart Buyck (Paris) kindly provided the identification.