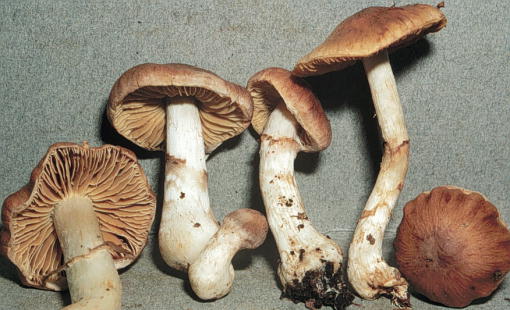 Cortinarius "chaconii" Ammirati et al., nom. prov.

Photograph by R. E. Halling © 1996
At first glance this taxon resembles a Rozites in which the partial veil collapses and disappears soon after pileus expansion, unlike the sympatric R. colombiana which has a membranous, skirt-like partial veil and lilac lamellae. The universal veil collapses to form adherent pinkish brown bands around the lower portion of the stipe and lacks amyloid trama.