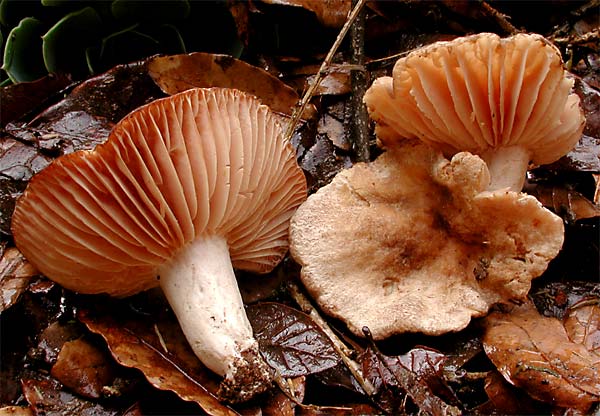 Russula quercophila Buyck & Halling sp. nov.

Photograph by R. E. Halling, © 2004
Russula quercophila is associated with endemic Quercus in Costa Rica. Using the existing American literature for identification, it would key out to the northeastern North American Russula imitatrix Homola & Shaffer, placed in section Compactae s.l. This latter species is yet another extremely rare fungus, which is - to our knowledge - only known from the type locality near Milford in Maine, USA, and from one other collection near Kentville (Nova Scotia, Canada). Russula imitatrix was only quite recently described (Homola & Shaffer, 1975) and seems to be associated with gymnosperms, most likely hemlock (Tsuga canadensis Carr.) or white pine (Pinus strobus L.).