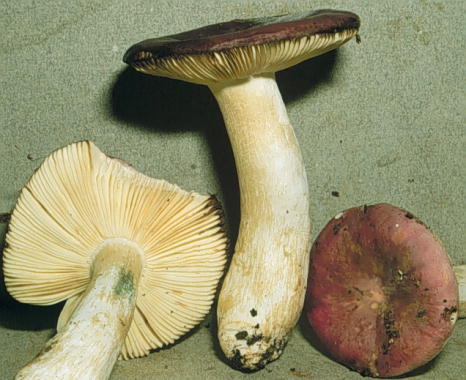 Russula xerampelina Schaeff.:Fries complex

Photograph by R. E. Halling ©, 1996
Considered to consist of a complex of taxa by most specialists of the genus, R. xerampelina is characterized by an odor of crab or shrimp, a mild taste, an olive green reaction to iron salts (shown on the stipe of the basidioma at far left), and a red pileus. The amyloid spores possess isolated warts.