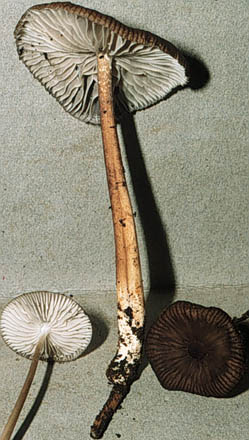 Dactylosporina steffenii (Rick) Dörfelt

Photographs by R. E. Halling, © 1997

Widely distributed in the Neotropics, this species is distinctive by virtue of the globose spores with long, obtuse spinose projections. In Costa Rica, we have found this taxon in non-ectotrophic forests in Guanacaste near Cerro Cacao and in the south near the Panamanian border around San Vito. Formerly placed in Xerula.