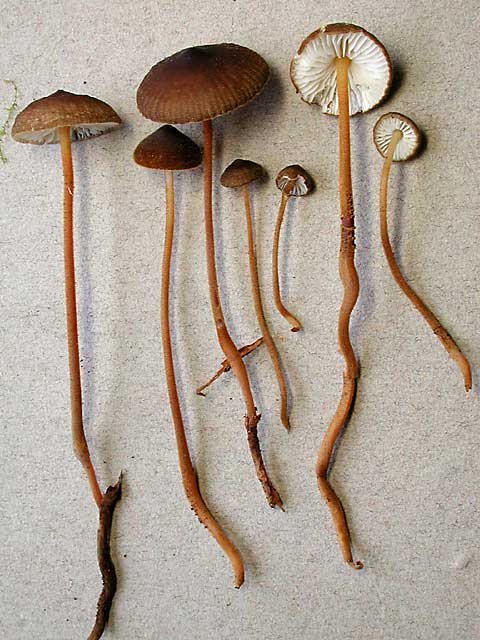 Xerula hispida Halling & Mueller, Mycotaxon 71: 105. 1999.

Photograph by R. E. Halling, © 2003

This somber colored, diminutive, saprobic agaric with an extremely long, radicating stipe is easily overlooked. The hispid (because of abundant thick-walled setae) nature of the basidiomata and the deeply radicating stipe are diagnostic. Routinely encountered in the Cordilleras Tilaran and Talamanca. Also collected by one of us (GMM) from southwestern China.