Forests: A Force For Change
Thursday, September 22, 2022
10 a.m. | At the Garden
The Thomas E. Lovejoy, Ph.D., and Edward O. Wilson, Ph.D., Lecture
As leaders from around the world convene in New York City for Climate Week 2022, NYBG will host a panel of five distinguished experts—from advocates to scientists and forest managers—to discuss why forests are crucial to solving the climate crisis. Join us to hear which global policies hold the most promise; why understanding species diversity is key to protecting forests; how NYBG works with local communities from the Amazon to New York City to preserve forests; and what you can do to help.
Josefina Braña Varela
Vice President and Deputy Lead of Forests, World Wildlife Fund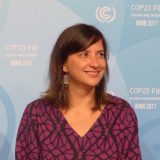 Lúcia Lohmann, Ph.D.
Professor, University of São Paulo & Executive Director, Association for Tropical Biology & Conservation
Douglas Daly, Ph.D.
B. A. Krukoff Curator of Amazonian Botany, Institute of Systematic Botany, NYBG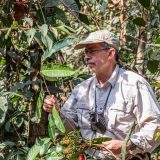 Eliot Nagele
Director of the Thain Family Forest, NYBG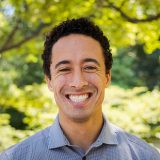 Cristián Samper
Managing Director and Leader of Climate Solutions, Bezos Earth Fund