Daffodil Celebration and Wine Weekend
Saturday, April 28, 2018 – Sunday, April 29, 2018
12 – 4 p.m.
Enjoy the Perfect Pairing of Springtime Beauty & Local Wines
The eagerly anticipated bloom of more than 670,000 daffodils at Daffodil Hill provides a stunning backdrop for this wine lover's weekend. Enjoy a selection of palate-pleasing wines from New York and surrounding states, while experts on the science of making wine host talks.
Non-Member Tickets
$43; includes a Tasting Glass ($15) and All-Garden Pass ($28)
Member Tickets
$15; Tasting Glass only; All-Garden Pass is free for Members
Advance purchase recommended to guarantee admission; events do sell out.
Adults 21 and over; please bring ID. Tickets include all special weekend activities plus All-Garden Pass admission, which includes access to the Enid A. Haupt Conservatory, Tram Tour, and more.
Spring Season sponsored by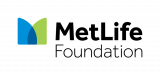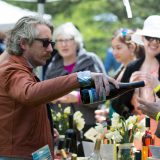 Wine Tasting & Refreshments
12–4 p.m.
Across from the Native Plant Garden

Purchase a souvenir tasting glass and join us for a flight of palate-pleasing wines from all over New York State. Stephen Starr Events provides light refreshments for purchase.
Participating wineries to be announced! Wineries interested in participating can submit information here.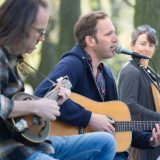 Unwind and Unplug with Live Music
12, 1, 2, & 3 p.m.
On the Wetland Trail
Performers to be announced!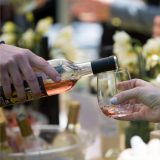 Botany of Wine: Beyond the Grape
1 & 3 p.m.
Perennial Garden

NYBG botanists talk about the botanicals that go into making wine and how the nuances of flavor come about.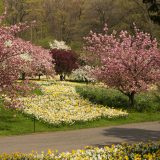 Guided Tours of Daffodil Hill
12:30, 1:30, 2:30 & 3:30 p.m.
Meet at Native Plant Garden entrance

Join a Garden Guide to explore the historic Narcissus collection at Daffodil Hill, while enjoying the most vibrant outdoor collections.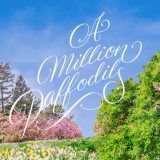 Donate Today!
As we move toward our goal of planting one million daffodils in honor of NYBG's recent 125th Anniversary, we invite you to help support the Garden and its initiative by donating to support the effort.
Best of Spring