Sensational Seeds Weekend
October 8–10, 2022
12–5 p.m. | At the Garden
A single seed can tell many stories, from the promise of fruits or vegetables to come to a long history of care and cultivation. Learn and explore these stories during a weekend of adventures in our Edible Academy, where you'll join chefs and gardeners to dig in with hands-on gardening, cooking demonstrations, seed crafts, and so much more.
Join us for Gardening Activities
12–5 p.m.
Howell Vegetable Garden

Our gardeners always welcome a helping hand, and they're happy to share their years of knowledge to help you grow a garden at home. Grab a watering pail, meet our fun team, and join them to learn how to form a seed ball to start growing at home.
Dig, Plant, and Water
Help us plant and tend the crops in our garden.
Wildflower Seed Ball
Grow flowers wherever you go by making a ball of wildflower seeds, ready to overwinter and bloom come spring.
Meet our Global Gardeners
Meet the Global Gardeners and learn about what they're growing in their gardens in the Edible Academy.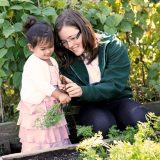 Get Crafty at the Makers Station
12–5 p.m.
Solar Pavilion
Visit the Edible Academy's Solar Pavilion for colorful crafts to take home, from decorating a harvest bag to creating a seed-based seasoning for your favorite snack.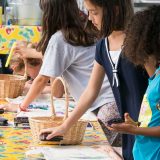 Taste Flavorful Fall Recipes
12:30, 2, & 3:30 p.m.
Pauline Gillespie Gossett Overlook Pavilion
Join local chefs and culinary educators for culinary demonstrations inspired by seasonal garden crops.
Check out the recipes from our Sensational Seeds Weekend to try at home!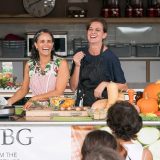 Seed Carvings
12–4 p.m.; Pauline Gillespie Gossett Overlook
Marvel as master carver Adam Bierton uses seeds to bring his pumpkin characters to life and get your face painted with seeds of the season.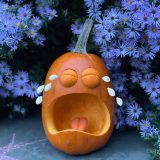 Celebrate Seed Stories
12–5 p.m.
Palm Family EAT Lab
Join our special guests in the EAT Lab to learn all about the culture and practice of saving and sowing seeds, and discover how the stories contained within these seeds are passed along from one generation to the next.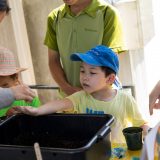 Tour the African American Garden: Remembrance & Resilience
12 p.m. & 1 p.m.
Barnsley Beds
Take part in a guided tour of our African American Garden, which traces the roots of American cuisine to the plants of the African Diaspora.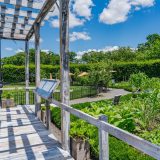 Enjoy Live Entertainment
1 & 3 p.m.
Susan P. and Coley Burke Amphitheater
Relax to live, family-friendly musical entertainment all weekend long!
Emily McNally
Brooklyn-based queer singer/songwriter Emily McNally is creating the soundtrack for the lovelorn and anxious generation with their DIY folk-pop music. As well as collaborating with up-and-coming pop producers from around the world, she has released an original EP and several singles, with more to come in 2023. They have been performing for a decade around the city, from storied venues like Rockwood Music Hall and The Bitter End, to local bars and coffeehouses. A graduate of NYU's Vocal Performance program, they currently freelance full time as a songwriter and vocalist on Fiverr. You can find links to all their streaming and social media here.
Declan Zhang
Declan Zhang is a percussionist, playwright, and professional chef based in New York. They hold a Bachelors of Music in Percussion Performance from New York University, and they are the Beverage Director at Dinner Party in Fort Greene. Their work deals with the overwhelming absurdity of life in the digital age.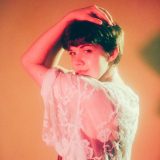 Edible Academy Weekends supported by