Fiesta de Flores at Home
Through October 15
Online
Celebrate the traditions of Latin America and the Caribbean
Join NYBG's Fiesta de Flores annual event reimagined this year with exciting digital programs you can enjoy at home in celebration of Hispanic Heritage Month. Throughout the month we will feature the vibrant cultural traditions and fascinating botanical heritage of the plants and people of Latin America and the Caribbean region, with musical performances, scientist stories, and—of course—flowers!
Bronx Borough President Ruben Diaz Jr. Welcomes You to Fiesta de Flores
Bombazo Dance Co. from the Rose Garden
Bombazo Dance Co. performances are a popular highlight of Fiesta de Flores. Bomba celebrates the rich cultural history of Puerto Rico's African roots within Hispanic culture.
Garden Sets: Doreen Montalvo
In celebration of Hispanic Heritage Month, Doreen Montalvo plays selections from her album American Soul/Latin Heart against the lush backdrop of the Home Gardening Center.
Experience Bomba Puertorriqueña
A tradition dating back to the 17th century, the community gathers together to celebrate with drum, dance, and song. Watch renowned Puerto Rican Bomba dancer Milteri Tucker Concepcion as she guides you along a Bomba Puertorriqueña journey.
About Bombazo Dance Co.
Bombazo Dance Co. is a Puerto Rican, Bronx Based 501(c)(3) dance organization that promotes, educates, advocates for, and performs traditional Bomba Puertorriqueña, Puerto Rico's oldest musical dance genre. The company has gained acclaim and international recognition with performances in Cuba, Mexico, Puerto Rico, and in the mainland United States. Led by renowned Puerto Rican master Bomba dancer Milteri Tucker Concepcion, the dance company is featured in Lin-Manuel Miranda's upcoming film release of In the Heights.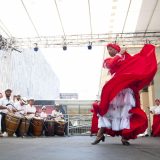 Journey through Peru: Zoom Webinar
September 24; 1 p.m. EDT
NYBG scientist Dr. Fabián Michelangeli will share a special introduction to his 2018 expedition to Yanachaga-Chemillén National Park in Peru. Watch this first-hand account of his search for plants in the princess flower family (Melastomataceae), one of the most diverse plant families in the tropics. Learn more about NYBG's efforts to understand and conserve Earth's plant life. Then enjoy a Q&A with Fabián about his fieldwork.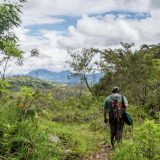 Garden Sets: Doreen Montalvo
Join us for a special Garden Set by Doreen Montalvo with songs from her new album, American Soul, Latin Heart. A Bronxite, she is an original cast member of Lin-Manuel Miranda's Tony Award-winning musical In the Heights. She performed on Broadway in Mrs. Doubtfire and On Your Feet, and can be seen in the upcoming film version of In the Heights. You can also hear Doreen's voice in Disney's Moana.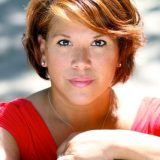 NYBG Beyond Books Club: Ynés Mexía
Join the ongoing discussion online about the PBS Masters series, Unsung Women Who Changed America about Ynés Mexía (1870–1938), a Mexican-American botanist who began studying plants at age 51. During her 13-year career, she led expeditions in Mexico, Central America, and South America and discovered more than 500 new species, becoming one of the most accomplished plant collectors of her time.
Join the Beyond Books Club on Facebook for group discussion.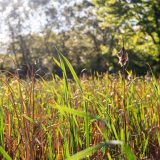 Look Closely at Plant Discovery with The Hand Lens
Magnify your knowledge of plants and culture through behind-the-scenes stories of adventure and discovery. Learn about the work of NYBG scientists and collaborators in Latin America and the Caribbean where they are leading efforts to conserve ecosystems that are among the most diverse in the world.
Get started with highlights from the collection featuring stories from the Amazon and Cuba:
And learn more about behind-the-scenes stories at The Hands Lens.