2019 Collectors' Plant Sale Highlights
Thursday, April 11, 2019
6–8 p.m.
On April 11, spring will be in full swing at this year's Collectors' Plant Sale with new plants to inspire you for the upcoming gardening season. Exciting varieties of spring-blooming trees and shrubs, including cherry, magnolia, serviceberry, dogwood, lilac, deutzia, heath, and azalea, will all be on display, as well as a cheerful selection of early blooming herbaceous perennials and woodland ephemerals.
Collectors will find modern introductions of classic garden favorites such as hydrangea, dahlia, roses, and rhododendrons, alongside unique ornamental conifers. Be sure to keep your eyes open for some outstanding curator picks this year, with many NYBG Grown selections. Garden curators will highlight some of their favorite hard-to-find garden gems, from rare Rock Garden lovelies to some truly bold glasshouse surprises.
Come celebrate spring with us this year and bring home some wonderful additions to your own collector's garden.
Plant Sale Highlights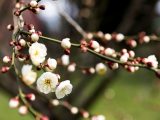 Japanese apricot – Prunus mume 'Omoi-no-mama'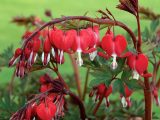 Asian bleeding heart – Lamprocapnos spectabilis Valentine®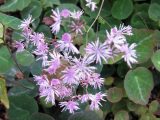 Chinese meadow-rue – Thalictrum ichangense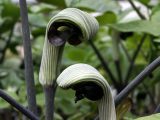 cobra-lily – Arisaema ringens
lenten-rose – Helleborus x ballardiae Spring Party®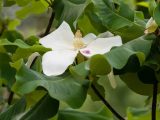 Ashe's magnolia – Magnolia ashei