Visit
Saturday, May 19, 2018 – Sunday, October 28, 2018
10 a.m. – 5 p.m.
Admission
Advance reservations are strongly recommended as tickets do sell out.
All-Garden Pass
Weekdays

$23 Adult
$20 Student/Senior
$10 Children 2–12
Free Children under 2

Weekends and Monday Holidays

$28 Adult
$25 Student/Senior
$12 Children 2–12
Free Children under 2
All-Garden Pass tickets include admission to the Enid A. Haupt Conservatory, Special Exhibitions, Art Gallery, Rock Garden (April–October) and Tram Tour.
Reserve your tickets online in advance of your visit and print your tickets to avoid lines at Ticket Windows.
All-Garden Pass access is FREE for active Members. Not a Member? Become a Member today and enjoy discounts, exclusive access, and much more!
Special events such as Aloha Nights, lectures, and Adult Education classes require separate fees. Advance reservations are strongly recommended as these events do sell out.
---
Directions & Parking
Public transportation is the easiest and quickest way to get to the Garden. During peak visitation times, parking in and around the Garden may be at capacity.
Public Transportation
The Garden is just 20 minutes from Grand Central Terminal on Metro-North Railroad to Botanical Garden Station. It is also accessible by subway on B, D, or 4 trains to Bedford Park Boulevard Station. For schedules and maps, visit the MTA Web site at mta.info.
Driving
The Garden is located off Bronx River Parkway at Fordham Road (Exit 7W) and is easily accessible from all points in the Tri-State area. Get more information.

Parking
Visitor parking is $15 per vehicle Tuesday–Friday and $20 per vehicle Saturday, Sunday, Aloha Nights, and Monday openings. Active members with a valid parking pass and Supporting level members and above receive free parking. During Georgia O'Keeffe: Visions of Hawai'i, daytime parking in and around the Garden may reach capacity. Please take public transportation to ensure access or arrive after 4 p.m. on dates with Aloha Nights.
Enter via the Main Entrance at 2900 Southern Boulevard for on-site parking. During peak visitation times, off-site parking at NYBG's garage (401 Bedford Park Blvd) or elsewhere may be used if our on-site lot is full. Please follow the signage and note the NYBG staff members directing traffic on peak visitation days.
Get more information.

More Information
For more information on getting to the Garden and parking, call 718.817.8779 or visit our Directions & Parking pages.
---
Exclusive Hotel & Admission Package

The Grand Hyatt | New York, Metro-North, and The New York Botanical Garden are partnering to provide visitors a seamless trip to the Garden.
Grand Hyatt New York Georgia O'Keeffe: Visions of Hawai'i  Package offers:
Exclusive discounted rate using offer code NYBG at the time of booking for your stay at Grand Hyatt New York
Admission to The New York Botanical Garden's Georgia O'Keeffe: Visions of Hawai'i exhibition
Round-trip tickets to NYBG on Metro-North
This package is available through Grand Hyatt New York.
---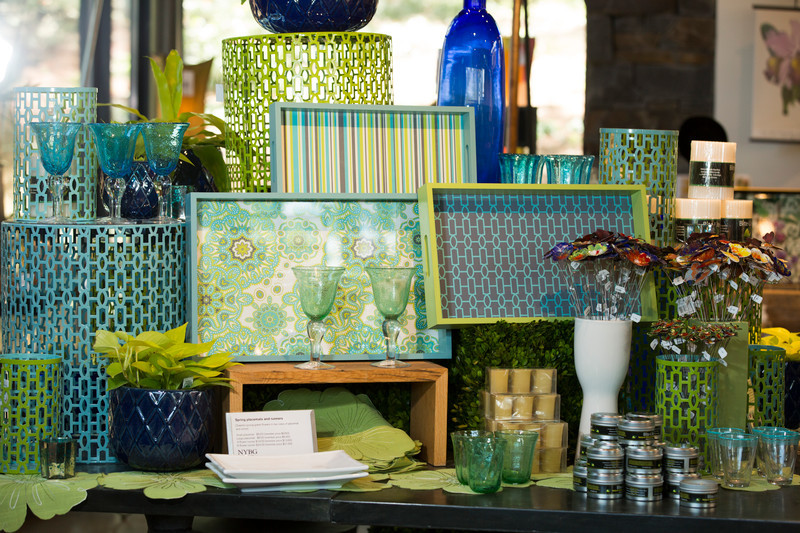 Shopping
NYBG Shop
Leon Levy Visitor Center
Open during regular Garden hours
Discover signature items for home and garden, and find new and unusual plants for indoors and out, nature-inspired toys, distinctive personal accessories, exhibition-related items, and more. NYBG Shop's superb selection of gardening and horticulture books provides insight for beginner and experienced gardeners alike.
Purchases in the Shop and online support the Garden's pursuit of excellence in horticulture, plant research and conservation, and education.
---
Dining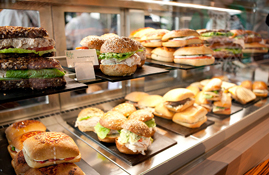 The Pine Tree Café
Open daily during regular Garden hours.
Enjoy first-class culinary creations amid one of the Garden's arboreal wonders: a world-renowned collection of rare and unusual pines from Asia, Europe, and North America that features century-old specimens nearly 100 feet tall. The family-friendly menu ranges from artisanal panini, Neapolitan-style pizza, and signature salads to sweet treats and snacks.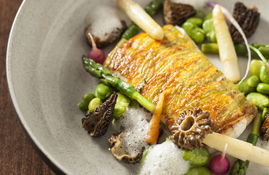 Hudson Garden Grill
11:30 a.m.–6 p.m.*

Advance reservations for Hudson Garden Grill are recommended. Please see OpenTable.com for availability.
Nestled within the 40-acre Ross Conifer Arboretum, Hudson Garden Grill is the first full-service dining destination to open on NYBG grounds, offering innovative New American cuisine and locally sourced ingredients.
*Tuesday–Friday, offerings limited to bar service, coffee, and lights snacks from 3–6 p.m.

Sponsored by: