The Poetry of Trains: Billy Collins and Young Poets
December 15, 2019
2 p.m.
Seasonal Poetry Returns to NYBG
The beloved New York poet is back for the seventh year reading poems inspired by trains, the holidays—and NYBG! Aspiring verse makers can take part too by submitting original work to our annual Young Poets Contest. Billy Collins will select 12 winners to read their poems on stage and be displayed throughout the Garden grounds.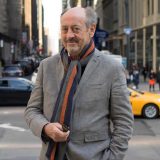 About Billy Collins, NYBG Poet Laureate
Billy Collins is an American phenomenon. No poet since Robert Frost has managed to combine high critical acclaim with such broad popular appeal. His work has appeared in a variety of periodicals including The New Yorker, The Paris Review, and The American Scholar, and he is a Guggenheim fellow and a New York Public Library "Literary Lion."
His last three collections of poems have broken sales records for poetry. The typical Collins poem opens on a clear and hospitable note but soon takes an unexpected turn; poems that begin in irony may end in a moment of lyric surprise. No wonder Collins sees his poetry as "a form of travel writing" and considers humor "a door into the serious."
Billy Collins has published eight collections of poetry, including Questions About Angels, The Art of Drowning, Picnic, Lightning, Taking Off Emily Dickinson's Clothes, Sailing Alone Around the Room: New & Selected Poems, Nine Horses, The Trouble With Poetry and Other Poems, Ballistics, and most recently, Horoscopes for the Dead. Included among the honors Billy Collins has received are fellowships from the New York Foundation for the Arts, the National Endowment for the Arts, and the Guggenheim Foundation. In June 2001, Billy Collins was appointed United States Poet Laureate 2001–2003. In January 2004, he was named New York State Poet Laureate 2004–06. Billy Collins is a Distinguished Professor of English at Lehman College of the City University of New York, as well as a Senior Distinguished Fellow of the Winter Park Institute at Rollins College.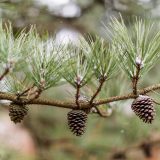 Young Poets Contest
In partnership with Poetry Society of America, NYBG invites students to submit original poems inspired by the magic of winter and the holiday season.