Landscape Design Portfolios Lecture Series 2017: A Life in Design
Three Mondays, October 16, October 30, November 6; 6:30–7:30 p.m.
Outstanding landscape architects and designers from around the world showcase their signature projects, working methods, and design philosophies. This year's lineup features a passionate and influential trio, each of whom has an amazing body of work that has transformed cities around the world. Their timeless designs for public spaces, regenerated urban sites, and city centers tell stories that resonate on profound emotional, intellectual, and poetic levels—reflecting a deep, personal connection between people and place.
CEUs available: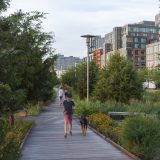 Signe Nielsen: Optimistic Landscapes
October 16
A leader in healing NYC's landscapes, Signe Nielsen and her firm, MNLA, have revitalized Lincoln Center's plazas, restored St. Paul's historic churchyard, and transformed more than 22 miles of waterfront into places that are restorative for people and nature.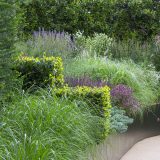 Arabella Lennox-Boyd: A Designer's Eye
October 30
A recipient of six Chelsea Gold Medals, Lennox-Boyd has designed landscapes around the world for 40 years—from strikingly modern rooftops in London and Hong Kong to the estates of an English duke, a Belgian queen, and Sting.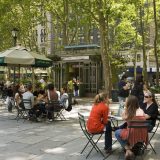 Laurie Olin: Public & Private: The Twin Poles of Landscape Architecture
November 6
A renowned landscape architect, Olin creates elegant environments that seamlessly accommodate heavy traffic while providing restful spaces from which to watch the world go by.
Support generously provided by the Heimbold Foundation.