NYBG Pride
Wednesday, June 1, 2022 – Thursday, June 30, 2022
Ongoing | Onsite & Online
Join us throughout the month of June as we celebrate the history and contributions of the LGBTQ+ community in the botanical world, with interactive art, interviews with innovators and activists working with plants, and more.
Rooted in Plants
Our Teen Explainers are here to show you a fun activity to express yourself and your identity through making your own flower lapel pins, just like famous playwright Oscar Wilde did by wearing a dyed green carnation on his lapel to symbolize his place in the Gay community.
Plants as Liberation
In this wide-ranging series of interviews with herbalists, houseplant enthusiasts, farmers, and gardeners, hear from Black women in the plant world and learn how they are using plants as a powerful expression of liberation and freedom.
Art of the Table: Matthew López-Jensen
Saturday, June 11 & Sunday, June 26 | Native Plant Garden
Do you have a food love story, meal you cook together, or shared food memory? In celebration of his work "Lamb's Quarters: A Love Story," part of Around the Table: Stories of the Foods We Love, environmental artist and educator Matthew López-Jensen invites LGBTQ+ couples to share their stories.
Before the event NYBG will post a recording of López-Jensen's original essay celebrating the connection between foraging, love, and Queer identity (available in both Spanish and English).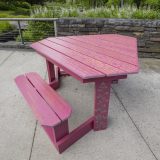 Shades of Lavender
Learn more about lavender—the color symbolic of LGBTQ+ resistance and empowerment—as well as the plant's associated cultural and horticultural history. Whether the plant or the color, lavender's rich symbolism and storied history continue to fascinate and engage a wide range of enthusiasts.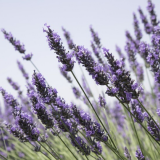 The Hand Lens: Colorful Plants and Lichens
Discover all the colors of the rainbow in the archives of the Steere Herbarium with botanical stories both past and present, now on the Hand Lens.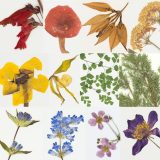 Make Music New York
Celebrate the summer solstice festival and Pride Month with performances from Bronx artists.