Antique Garden Furniture Fair Weekend and Plant Sale
10 a.m. – 5 p.m.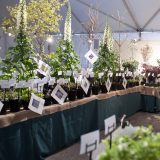 Plant Sale & Programs
Visitors can browse and purchase unique items of the highest quality and provenance and enjoy a program lineup that includes talks, tours, and eclectic live musical sets. A Specialty Plant Sale features an extensive selection of unusual, colorful plants representing some of horticulture's finest growers.
Specialty Plant Sale
May 4–7
Shop for the right plant for your home. The Specialty Plant Sale offers an extensive selection of unusual, colorful plants that represent some of horticulture's finest growers. A variety of shrubs and trees will be available alongside perennials, annuals, and herbs.
Welcome Lounge
In the Entrance Tent
STARR Events offers refreshments for purchase at the show, including tea, coffee, and light snacks.
Live Music
In the Entrance Tent
Enjoy some outdoor music and welcome the spring season with the swinging tunes of these bands.
Friday; 1–4 p.m.
The Gilded Age—the era of Gatsby, flappers, speakeasies, and fun—inspires Love, Charley, New York City's romantic jazz and swing band. Be transported back in time to the era when dance music crackled on gramophones and the radio, and New York was a hotbed of jazz. Centered around the lush vocals and ukulele of Martina, Love, Charley sparkles with champagne melodies and dance rhythms.
Saturday; 1–4 p.m.
The Ladybugs are a traditional jazz vocal group known for their intricate harmonies and experimental arrangements. The band is led by Martina DaSilva and joined by vocalist Kate Davis alongside trombonist Joe McDonough, guitarist Gabe Schnider and bassist Dylan Shamat. The band's repertoire includes favorites from the 1920's, '30s and '40s, infused with old-school swing, country and blues.
Sunday; 1–4 p.m.
Upscale and always tasteful, The Lovesome performs soulful Jazz and vintage R&B from the '40s to the '70s in a classic, effervescent style. Anchored by the lush vocals of Kelsey Jillette, the group plays songs made famous by Ray Charles, Patsy Cline, Elvis Presley, Etta James, and Frank Sinatra (to name but a few) in a romantic, danceable, and engaging style.
Experts On Hand
Have a question on a particular type of antique? Find the right exhibitor to help you out. Acquiring a large or heavy piece? Home delivery can be arranged for any items purchased during the Antique Garden Furniture Fair.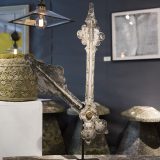 Exhibitors
The country's original, largest, and most important venue for authentic garden antiques, this year's Antique Garden Furniture Fair will feature a special designer to inspire and enlighten visitors about design and everyday aesthetics. Peruse thousands of garden antiques from nearly 30 leading exhibitors' extensive collections of ornament, decorative art, and timeless furniture for the home and garden.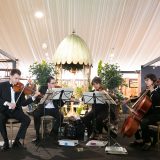 In the News
See what top media outlets had to say about past years' Antique Garden Furniture Fairs.
Inside Look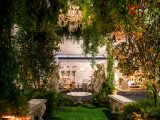 See the artful designs of Bronson van Wyck, 2017's Designer Chairman of the Antique Garden Furniture Fair.