Crazy Real Singapore
April 6, 7, 13, 14, 21, 27, & 28, 2019
1:30–2:30 p.m.
You may have seen Singapore on the big screen with Crazy Rich Asians, but do you know the real Singapore? This April uncover Singapore's rich cultural diversity, and depth and breadth of experiences.
Join piano virtuoso Margaret Leng Tan, considered the world's foremost professional toy pianist, as she honors her Singaporean heritage in performances with unconventional instruments.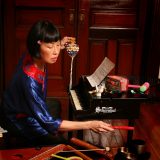 TOY TOY TOY! by Margaret Leng Tan
Singaporean pianist Margaret Leng Tan has been hailed as the "queen of the toy piano" by The New York Times. She will perform TOY TOY TOY!, a diminutive music-theater of nostalgia and humor, played on toy pianos and all manner of toy instruments from a music box to a jack-in-the-box.
April 21, 27, & 28
Piano virtuoso Margaret Leng Tan in concert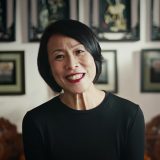 Past Programs:
In Conversation with Tan Kheng Hua
Join Singaporean actress Tan Kheng Hua as she sits down with fellow Singaporeans and friends of Singapore from the dining and creative arts scene. Come alongside us as Kheng uncovers their stories about growing up in Singapore, how Singapore has inspired their creative journey, and how that has led them to where they are today.
April 6
Max Ng, Executive Chef at Momofuku Ssäm Bar
April 7
Cheryl Lu-Lien Tan, Singaporean journalist and author
April 13
Venus Chun, urban choreographer and dancer.
April 14
Linying, Singaporean singer and songwriter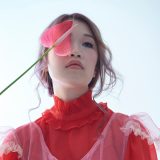 About the Guests
Learn more about the artists, writers, and performers joining us throughout the month.
Tan Kheng Hua
Tan Kheng Hua starred as Kerry Chu, mother of Rachel Chu in the film adaptation of the best-selling novel, Crazy Rich Asians (2018). She can be seen in The Philanthropist (NBC), The Patriarch (UFA), Serangoon Road (HBO Asia Original Series), and most recently as "Empress Dowager" in Netflix's Original Series, Marco Polo. Besides film and television, Kheng is also highly respected in the Singapore theatre scene where she's a prolific actress and independent creative producer.
Max Ng
Singapore native, Max Ng came to New York with the sole intention of working for Momofuku. Prior to the move, he worked within the Les Amis Group in Singapore. At Momofuku, he started off as a CIA extern at Ssäm Bar, then moved on to Ko as a commis, eventually rising to Chef de Cuisine before moving over to Ssäm Bar.
Cheryl Lu-Lien Tan
Tan has written Sarong Party Girls, A Tiger in the Kitchen: A Memoir of Food & Family and edited the fiction anthology Singapore Noir. She is a staff writer at The Wall Street Journal, In Style Magazine and The Baltimore Sun. Her stories have also appeared in The New York Times, The Paris Review, The Washington Post, Bon Appetit, Food & Wine, National Geographic, Foreign Policy, Marie Claire, Newsweek, Bloomberg Businessweek, Chicago Tribune, The (Portland) Oregonian, The (Topeka) Capital-Journal and The (Singapore) Straits Times among other places.
Venus Chun
Born on the sunny island of Singapore, Chun has been dancing freestyle for 8 years professionally, performing as a finalist in numerous dance competitions such as Singapore Dance Delight Vol.1, Singapore Best Dance Crew, Groove in the West, Dance Xplosion!, Suntec Dance as Sickin' Freaks, Blonde Voyage Crew, Danz Edition and Backstreet Girlz. In 2010, she won Best Dancer at Singapore Best Dance Crew. Now based in New York City, she has performed in Off-Broadway productions like Double It, as well as full dance productions like Estado Ingravitto choreographed by Ashle Dawson. She has also danced on Good Morning America, ABC Live, and for companies such as the New York Times (Times Square), PureWow, Pastry Sneakers, and at Lincoln Center Summerstage, NYC Dance Parade and at Brooklyn Arts Museum.
Linying
Glowing praise from Billboard, NPR Music and BBC Radio 1 have earned Linying an international following. The young singer-songwriter's unique blend of poignant pop writing and trip-hop tinged production first entered the spotlight when her debut single, "Sticky Leaves", went viral on Spotify's US, UK and Global charts. Record deals with Universal Music and Nettwerk Records soon followed, and with live performances at Austin's SXSW under her belt, Linying is fast becoming an artist to watch.
Margaret Leng Tan
Margaret Leng Tan is a classical music artist known for her work as a professional toy pianist, performing in major cities around the world on her 51 cm-high toy pianos. She is also known to be a classical music performer using unconventional instruments like toy drums, soy sauce dishes, and cat-food cans.