Orchid Care Demonstrations
Saturdays & Sundays: March 3, 2018 – April 22, 2018
2:30 & 3:30 p.m.
Join NYBG experts as they discuss the basics of orchid care and how to choose and successfully grow these exotic plants.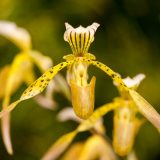 Troubleshooting with Orchids
March 3 & 4; April 7, 8, 21, & 22
Is your orchid distressed? Join us for a lesson on basic orchid care and a list of dos and don'ts that will keep your plants thriving. Some of the most common mistakes and maladies will be covered, including tips on how to rescue ailing orchids.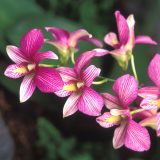 Easy Orchid Care
March 10, 11, 24, & 25; April 14 & 15
Join us for a discussion of some of the easiest orchids to grow in your home. Discover the best varieties to grow and learn basic maintenance routines so that your orchids thrive and flower for years.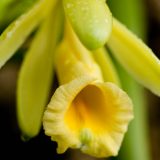 Fantastically Fragrant Orchids
March 17, 18, & 31; April 1
Interested in orchids that will tickle your nose and stimulate your senses? Join us for a discussion of some of the best orchids to grow at home for both color and fragrance. Learn basic orchid care and experience the fragrance of many orchid varieties.