Sponsorship, Cause Marketing, and Event Underwriting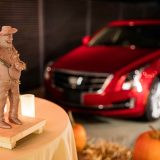 Reaching Millennial Audiences Through Visionary Art Exhibitions
The Cadillac Tri-State Dealers sponsored Scarecrows: From the Heartland to Horror, an original art installation by entrepreneur and visionary Ray Villafane. The messages of the exhibition aligned with Cadillac's goal of reaching millennial audiences, and the team of artists and curators who imagined this first-time exhibition exemplified the brand tagline, "Dare greatly." The brand theme was brought to life during events for influencers that included a Meet the Maker VIP evening and photo opportunities with a custom-designed scarecrow driver that created social storytelling.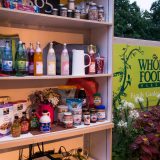 Making Connections Between Brand Identity, Sales Programs, and Philanthropy
Whole Foods Market partners with NYBG to deliver "Fresh from the Garden Tastings," cooking demonstrations featuring their 365 Everyday Value products in the Whole Foods Market Family Garden Kitchen. NYBG helped boost store traffic through promotions to its audiences in support of a one-day regional percent of sales event with 30 participating stores. The successful collaboration resulted in a WFM benchmark high for like events and a donation to the Garden's Edible Academy.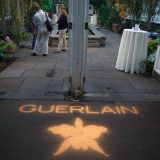 Building Brand Advocates Through Experiences and Education
The partnership with Guerlain included raising public awareness about the company's proprietary work in the area of orchid research and its support of orchid conservation. At the same time, activations included a special product display in NYBG Shop, branded VIP lounges at evening events, roving make-up artists offering free lipstick touch-ups to guests, and Guerlain Orchidée Impériale themed cocktails at parties, among other integrated messaging.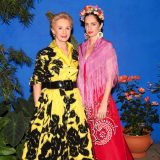 Fundraising Events at the Garden
The Conservatory Ball is NYBG's largest gala and fundraising event of the year, attracting more than 500 distinguished guests each year and garnering major press from Vogue, WWD, and The New York Times. In 2015, Carolina Herrera was the exclusive fashion partner for NYBG's 41st annual Conservatory Ball—A Night in Coyoacán—which celebrated the critically acclaimed exhibition FRIDA KAHLO: Art, Garden, Life. Ms. Herrera co-hosted a luncheon and fashion show at her namesake boutique on Madison Avenue for the gala leadership committee and she also served as an Honorary Chairman for the evening.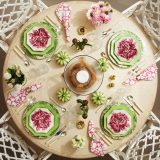 Increasing Sales and Brand Visibility Through Cause Marketing
The New York Botanical Garden has more than one million floral manuscripts, artworks, and books from the 12th century to the present. These archives of rare books and engravings were used as the inspiration behind Oscar de la Renta's NYBG table and giftware collection. A percentage of every piece of the collection sold in NYBG Shop, Oscar de la Renta boutiques, and select retail partners was donated to The New York Botanical Garden. This campaign raised awareness for the Garden while incentivizing sales and increasing store traffic for Oscar de la Renta.