Floral Design Summer Intensive
Fast-track your floral training.
You're scanning floral ideas on Pinterest, aren't you? Maybe you're an empty nester looking for a creative outlet or perhaps, a second career. Or you're an uninspired professional eager to blaze a new trail. Whatever your motivation, we'd love to help you.
The New York Botanical Garden's Floral Design Certificate Program offers the most in-depth training in the region, covering every aspect of this creative art. We'll help you develop your own aesthetic, master the mechanics for any arrangement, and give you a practical, real-world, business foundation, so you graduate client-ready.
This July, you could get certified faster through our accelerated Summer Intensive. In just five weeks, earn all classroom credits required for a Certificate. You'll start with the fundamentals and end up designing on the grand-scale. Then, you're just an internship away from an NYBG Certificate!
Get ready to stretch your capacity and hone your skills this July.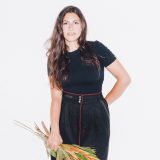 The Intensive gave me a great foundation and platform to build upon—a strong technical base. Most importantly, NYBG gave me the confidence to actually pursue this field professionally.
Brittany Asch
2011 Student and owner of BRRCH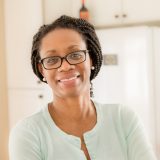 The structured curriculum, the time frame, and the quality of experienced industry instructors were all key reasons I chose the NYBG program. The skills and confidence I gained really helped me discover and better define my creative style as a floral designer. As I embark on establishing my business, I often refer to the program notes and resource materials.
Daica Skrobala
2017 Graduation Candidate, Owner of Polycarp Flowers, LLC