Gardening Summer Intensive
Fast-track your gardening skills.
You're thumbing through garden design magazines, thinking of what you'd like to do with your back yard, aren't you? Whether you just started gardening as a hobby and want to learn more, or you garden actively and want to make it a full time career, we can help.
The New York Botanical Garden's Gardening Certificate Program will provide you with the core knowledge, hands-on training, and the credentials you need to succeed in any garden setting with complete confidence. Our program offers the New York City area's most in-depth courses on sustainable gardening techniques, soil science, plant propagation, garden care and design, and more.
This July, you could get certified faster through our accelerated Summer Intensive. In just two weeks, earn over 25% of all course work required for a NYBG Certificate! You'll have a solid base in principles of sustainable design, and will be on your way to certification.
Get ready to hone your skills this July.
Alumni Testimonials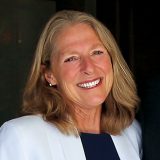 I credit NYBG for the confidence to change my career because of their program's flexibility and great teachers…they love to share what they know and stimulate new ideas.
Sarah Smedley
Current Student and Assistant Horticulturist at Battery Park City Parks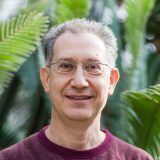 At NYBG I found the perfect place and program. With their engaging, fresh approach that combines soil science, gardening techniques, and a passion for all things green, my instructors gave me a solid horticultural foundation that directly impacts the overall health of my garden.

David Saidoff
2016 Graduate