Horticultural Therapy Classes
Learn to heal people through horticultural therapy.
If you have passions for both plants and helping people, horticultural therapy offers the best of both by teaching you how to bring people and the natural environment together for healing purposes. Acquire the therapeutic skills and horticultural techniques needed to serve a diverse population of people in need.
Enroll in a single class for fun or pursue a Horticultural Therapy Certificate.
The NYBG Horticultural Therapy Certificate Program helps students begin or complement their careers through an in-depth exploration of innovative methods using plants and the growing environment to heal and rehabilitate people. Taught by practicing horticultural therapists, this program trains students to design, implement, and operate programs for individuals and groups in a wide variety of healthcare settings and human services programs.
Upon completion of the Horticultural Therapy Certificate Program, students will:
Understand the characteristics and etiologies of the various populations served by horticultural therapy.
Demonstrate skills in goal setting, activity planning, risk management, evaluation methods, plant selection, and accessible design.
Prepare proposals to deliver horticultural therapy programs in various venues, including public settings, not-for-profit organizations, private companies, and independent contracting services.
Student Testimonial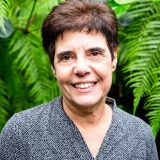 Thinking of a possible second career, I enrolled in NYBG's Horticultural Therapy Program. I loved that my instructors were practitioners in their fields. The assignments were stimulating, challenging and pulled everything together. I now provide my hort therapy services at a nursing home in New Rochelle and I'm excited about the many opportunities to apply what I've learned.
June Hessler
2018 Graduate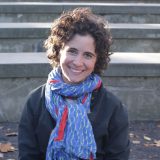 I started studying horticultural therapy to expand on my work as a health educator, and to learn more about working with plants and special populations. I've met great teachers and excellent mentors at NYBG. Now I'm applying my new knowledge and experience at the Brooklyn Botanic Garden, working with children of all ages, including those with special needs.
Shannon Sodano Heffernan
2017 Graduate, Instructor at Brooklyn Botanic Garden