Botanical Art & Illustration Summer Intensive Classes
Fast-track your art skills.
The Botanical Art & Illustration Certificate Program at NYBG provides a solid foundation in scientifically accurate drawing so you can re-create amazing detail, natural color, and convincing form. Our extraordinary instructors share their expertise in our nurturing yet rigorous botanical art classes.
With our summer intensive schedule, students can advance their artistic skills quickly. Newcomers to Botanical Art & Illustration can complete Botanical Drawling I & II in just four weeks—less than half the time it normally requires. Other required classes are also offered in a reduced time frame.
Classes:
Botanical Drawing I: Methods and Materials
Botanical Drawing II: Developing Your Skills
Pen and Ink
Colored Pencil
Dates:
These Summer Intensive classes will resume in 2021.
Questions about the intensive? Call 718.817.8747 or e-mail adulted@nybg.org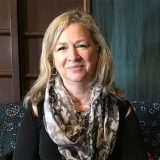 The NYBG Botanical Art & Illustration Program was highly intense and thoroughly rewarding. Although I have my Master's in Art, I learned so much more about color theory, composition, and drawing from the helpful and knowledgeable instructors. Since graduating from the program, I have exhibited nationally—one of my paintings received the Roth Award for Distinction at Filoli Gardens in San Francisco—and taught watercolor classes at local libraries and Adult Ed programs.
Liz Fusco
2017 Graduate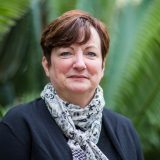 Studying at NYBG has been an
amazing experience. The courses are taught by award-winning, exhibiting artists who truly care about the education and success of their students. When one of my pieces was chosen for a prestigious exhibition, I'm not sure who was more excited...my teachers or me!
Tammy McEntee
2017 Graduate