Horticultural Therapy Summer Intensive Classes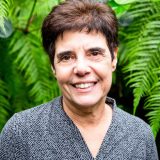 Thinking of a possible second career, I enrolled in NYBG's Horticultural Therapy Program. I loved that my instructors were practitioners in their fields. The assignments were stimulating, challenging and pulled everything together. I now provide my hort therapy services at a nursing home in New Rochelle and I'm excited about the many opportunities to apply what I've learned.
June Hesler
2018 Graduate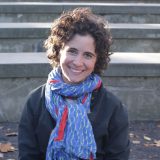 I started studying horticultural therapy to expand on my work as a health educator, and to learn more about working with plants and special populations. I've met great teachers and excellent mentors at NYBG. Now I'm applying my new knowledge and experience at the Brooklyn Botanic Garden, working with children of all ages, including those with special needs.
Shannon Sodano Heffernan
2017 Graduate, Instructor at Brooklyn Botanic Garden