Landscape Design Summer Intensive
Fast-track your landscape design training.
The Landscape Design Certificate Program at NYBG is an engaging, career-oriented program that gives you a solid, plant-focused foundation along with the skills and confidence you need to start your own business.
In four weeks, earn 25% of the course hours required for the NYBG Certificate in Landscape Design. Including interactive classes with top landscape architects, designers, and guest lecturers; trips to historic sites; and the Garden's incomparable resources, this summer program gets your career on the fast track!
Class size is limited for individualized attention.
Classes:
Landscape Design History
Graphics I
Landscape Design I
Plants for Landscaping
NYBG Curator-Led Tours
Off-Site Garden Visits
Guest Designer Presentations
Open Studio Time
Schedule:
Monday–Friday, July 10–August 4, 2023;
9 a.m.–5 p.m. at NYBG
Tuition:
$2,835 (Member) / $3,150 (Non-Member)
A $1,285 non-refundable deposit is due at registration.
Students are required to purchase other supplies for the Intensive as outlined in our online materials list, which total approximately $400.
An optional payment schedule is available if requested. No refunds after Monday, June 26.
This program is now at capacity.
Questions about the intensive? Email ContinuingEd@nybg.org or call 718.817.8720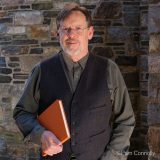 I began taking classes while in the midst of selling my former business. I only hoped to take a few classes, clear my head and prepare for life's next chapter. Once begun, I decided to pursue a Certificate in Landscape Design. Soon I was spending my days walking the paths at NYBG. Nights I spent drawing and solving design problems. Now, Certificate in hand, I've happily turned a page in my life—with a clear head, some talented new friends, and a growing design consultancy.
David Connolly
2019 Graduate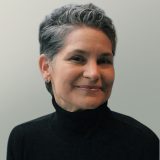 The NYBG Landscape Design Summer Intensive gave me the jump-start I needed to start my 'encore career.' I am so grateful for the warm camaraderie of both my fellow classmates and the instructors. I hope to keep these friendships long after I graduate.
Liz Crawford
2018 Summer Intensive Student, Owner of Arcadia Design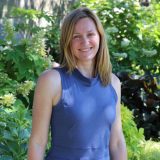 At NYBG, I discovered more than a challenging curriculum: outstanding instructors, a community of nature enthusiasts, and inspiration through the ever-changing garden grounds. The Landscape Design Program gave me a strong foundation for lifelong learning aligned with my philosophy of a sustainable relationship with nature. As a result, my curiosity and passion for plants, art, and design evolved into an exciting and fulfilling new career as a landscape designer.
Andrea Spunberg
2018 Graduate, Landscape Designer, Leslie Needham Design LLC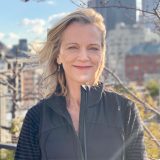 I have rediscovered my love of learning here. NYBG offers an extensive collection of classes taught by exceptional instructors, and the Garden is a national treasure.
Marcia Kirkley
Nonprofit Founder, 2014 Landscape Design & Horticulture Graduate, 2018 Botany Graduate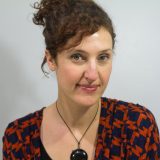 I came to NYBG as a Summer Intensive Landscape Design student to see if I wanted to pursue a career in the field. From the first day, I knew I'd made the right decision. The teachers—landscape architects, historians, horticulturists—were experienced and encouraging, and the work was challenging. The Intensive confirmed my direction, and I'm currently on track to complete the Certificate program within a year.
Sarah Rabdau
2017 Graduate