Floral Design Summer Intensive
Fast-track your floral training.
The Floral Design Certificate Program at NYBG offers the most in-depth training in the region, covering every aspect of this creative art. We'll help you develop your own aesthetic, master the mechanics for any arrangement, and gain practical business skills, so you graduate client-ready.
In just five short weeks, you can complete all of the classroom credits required for our Floral Design Certificate Program, and be ready to get started on your internship requirement ASAP.
Working alongside floral design professionals, you'll create dozens of arrangements in diverse styles for many different occasions. This concentrated summer intensive program focuses on real-world situations, and includes a trip to New York's flower district. Let this be the year you jump-start your career in Floral Design!
Classes:
Fundamentals of Form
Fundamentals of Style
Wedding Design I: Personals
Wedding Design II: Ceremony & Reception
Color Theory for Floral Design
Flower ID from A to Z
Interior Plantscapes
Shopping the New York Flower Market
Practical Planning for Designers
Grand-Scale Arrangements
Event Planning for the Floral Designer
Four Specialty Electives
Dates:
July 6–August 7, 2020
Tuition:
$6,435 (Member) / $7,079 (Non-Member)
Special financing options are available.
Questions about the intensive? Call 718.817.8747 or e-mail adulted@nybg.org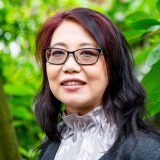 Two years ago, with a stressful job and busy life, I decided to relax with a NYBG flower arrangement class. I enjoyed it so much, I took another, and another. Now I have my Floral
Design Certificate and I'm ready to offer my own floral class to share the joy with others. Thank you NYBG for the wonderful teachers, great classes, and a fabulous experience that opened a new window to my fun career.
Emma Melendez
2017 Graduate, Owner, EmmaFlowerFun Studio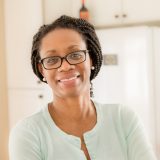 The structured curriculum, the time frame, and the quality of experienced industry instructors were all key reasons I chose the NYBG program. The skills and confidence I gained really helped me discover and better define my creative style as a floral designer. As I embark on establishing my business, I often refer to the program notes and resource materials.
Daica Skrobala
2017 Graduate, Owner of Polycarp Flowers, LLC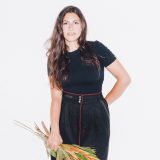 The Intensive gave me a great foundation and platform to build upon—a strong technical base. Most importantly, NYBG gave me the confidence to actually pursue this field professionally.
Brittany Asch
2011 Student and owner of BRRCH