NYBG is the perfect place for a teambuilding experience with your staff or a private celebration with family or friends. Our expert instructors—all working professionals in their field—lead fun, hands-on workshops on a wide variety of topics. Events will take place in a classroom at our beautiful 250-acre grounds in the Bronx or at our Midtown Education Center in Manhattan, just two blocks from Grand Central Terminal at 20 West 44th Street.
We are happy to work with you to customize the best workshop to fit your needs, including adapting a course from our current Adult Education catalog. All materials are provided. Group tours and dining options can be organized for an additional fee.
Contact us at 718.817.8720 or lwhitmer@nybg.org for more information and to register.
Designing Mini-Container Gardens
Being around plants helps us feel calmer and happier, so invite some green into your life! Make your own mini container garden to take home—using succulents or indoor tropicals—while learning basic elements of planting design and care.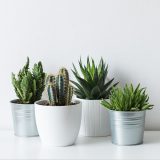 Wearable Botanicals
Why restrict flowers to a vase or keep that succulent in a pot? The new trend is to "wear" them! Create a unique accessory of your choice to take home—a necklace, earrings, bracelets, pins, and more—while learning simple techniques you can apply to many projects.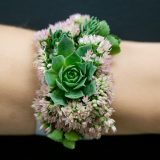 DIY Spa Products
We all need to take time out for self care, so treat yourself! Make your own customized beauty or skin care products using natural materials, and discover which garden plants and pantry ingredients will nourish you.
Choose from the following options for your workshop:
Lip Balm or Body Butters
Body Scrubs
Aromatic Spritzer
Moisturizer Bars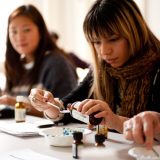 Simple and Sleek Flower Design
Fifteen minutes is all it takes to make a stylish arrangement that will transform any space. Working with a variety of seasonal flowers, learn how to execute simple yet impactful designs that are versatile, sophisticated, and eco-friendly. All participants will take home their own finished arrangement—and plenty of easy design ideas to make many more.