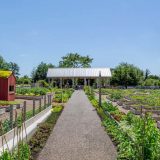 Summer Solstice
June 22–23
Ring in the longest day of the year at the Edible Academy! The Summer Solstice marks the change of spring into summer. Join us to celebrate the first big harvest of the growing season with recipes, garden and craft activities, music, and more.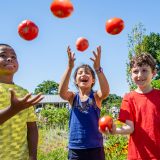 Totally Tomatoes Weekend
August 10–11
Tip your garden hat to this favorite summer fruit as we celebrate all things tomato! Tastings, cooking demonstrations, gardening activities, music, and more combine for a fun and delicious weekend at the Edible Academy.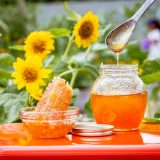 Honey & Harvest Weekend
October 12–14
Celebrate the season with a cornucopia of harvest traditions. Learn about bees and honey with a live hive viewing, sample honey and honey comb, and take home honey-inspired recipes with cooking demonstrations.