Foodways Lectures, Workshops, & Symposia
Foodways—the cultural, historical, and social traditions that surround food—provide context for what we eat, how it gets to us, who prepares it, and who is at the table.
As foodways are central to understanding the experience of immigrants, Indigenous peoples, and descendants of the African Diaspora, food can help us reclaim a sense of identity and kinship—especially when languages or cultural traditions have been prohibited and erased.
The initiative includes the Food Dialogues, Foodways Workshops and an annual spring symposium.
Fire Cider Workshop
October 22; 12–4 p.m.
Taqwa Community Farm; 90 W 164th St., Bronx, NY 10452
Fire cider—an herbal tonic—is a traditional remedy that stimulates digestion and supports respiratory wellness. We will be using accessible household ingredients to make this warming remedy.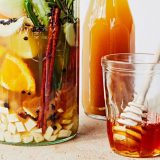 The Food Dialogues
This series brings together prominent authors, chefs, and historians for important conversations that re-examine our notions of culture and identity through food.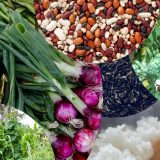 Foodways Workshops
In parallel with the Food Dialogues, Foodways Workshops explore the food and drink traditions of particular Bronx communities.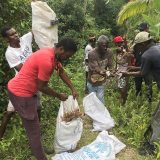 A Seat at the Table Symposium
With Natalie Baszile, Dr. Jessica B. Harris, Gail Myers, Matthew Raiford, Karen Washington and Kadeesha Williams
Two compelling sessions that explore how Black farming informs American history and culture in New York City and across the country.
Two compelling sessions on African American farmers explore how Black farming informs our history and culture—across America and here in New York. A Seat at the Table reflects the long and ongoing struggle by Black farmers to acquire and keep their farms, and regain their rightful place in America's farming history.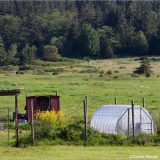 Generous support provided by Mellon Foundation