Center for Conservation Strategy: Get Involved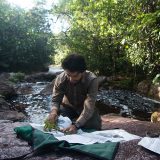 Science Talk Blog
From the field to the lab, The New York Botanical Garden's scientists aren't just about white coats and microscopes—they're adventurous and determined globe-trotters who live to discover, understand, and preserve Earth's biodiversity.
To reveal the complex and challenging nature of the groundbreaking research taking place here and around the world, NYBG has launched Science Talk, a blog dedicated to the far-reaching work of the Garden's botanical specialists.
More information: Science Talk Blog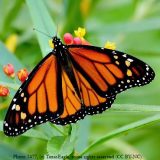 New York City EcoFlora: EcoQuest Challenges
EcoQuests, part of the NYC EcoFlora Project, challenge New Yorkers to become citizen scientists and observe, study and help conserve the native plants and animals of the City, using iNaturalist, an easy-to-use mobile App.
Each month, NYBG EcoFlora will announce a new Challenge where we need your help to document the flora and fauna of New York City by taking and sharing photos via iNaturalist, an easy-to-use mobile App.
Learn more and participate in our newest EcoQuest Challenge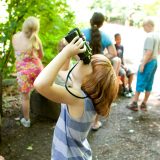 Citizen Science Program
Citizen science, or public participation in scientific research (PPSR), is the use of scientifically-literate people to collect data, generate results, and generally conduct science. Citizen science projects have the ability to collect large amounts of data, due to large volunteer groups, but usually require technical or scientific staff to analyze data and decipher patterns.
At its simplest, citizen scientists collect data following clear protocols and report those back to researchers. At NYBG, most of our citizen science programs relate to seasonal changes in plants, animals, and the environment.
If you are looking to get involved with NYBG citizen science, please contact Volunteer Services or visit NYBG Citizen Science.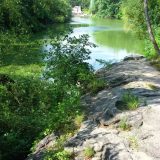 NYBG Field Trips
Each year trips are organized to local and regional sites of conservation concern. Trips are advertised and available on a first-come basis. NYBG experts and their collaborators co-lead these day trips.
For more information, contact bboom@nybg.org.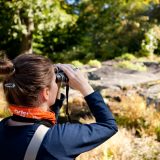 NYBG Urban Naturalist Program
Explore NYC's ecological diversity with expert naturalists Mike Feller, Nancy Slowik, & Ken Chaya.  Through this program, graduates will become certified to work as volunteer or entry level researchers, making original observations and collecting quality data needed by scientists studying aspects of urban biodiversity. Learn More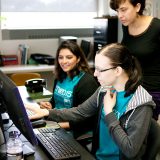 Science Internships
Each year, the Botanical Garden places 25–30 post-graduate, undergraduate, and high school interns in its diverse programs in plant science and conservation. Working directly with Garden scientists and their technical teams, interns participate in cutting-edge research in systematic botany, molecular phylogenetics, structural botany, genomics, bioinformatics, geographic information systems, economic botany, and conservation.
Internships offer a taste of the culture of plant research, allow students to explore their interests in science and conservation, and provide excellent educational experiences to include in resumes.
More information: Science Internships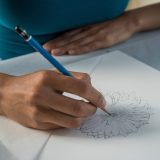 Adult Education
The Garden's Adult Education Program offers more than 30 courses in plant science. In addition, the Botany Certificate Program allows students to select one of three areas of concentration: Field Botany, Plant Systematics, or Ethnobotany.
More information: NYBG Adult Education, Current Catalog