Plant Talk
NYBG Welcomes Dr. J. Chris Pires as Dean of International Plant Science Center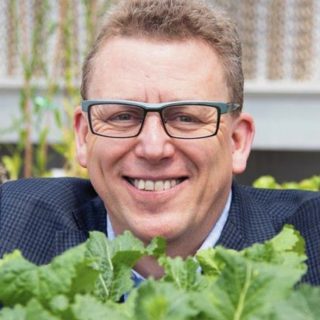 We're proud to announce that J. Chris Pires, Ph.D., will serve as The New York Botanical Garden's new Dean of the International Plant Science Center and Chief Science Officer, effective today, September 1, 2021.
Dr. Pires brings more than 30 years of experience as a researcher, administrator, and educator to NYBG and joins us from the University of Missouri, where he served as Curators' Distinguished Professor and Associate Dean for Research for the College of Arts and Science.
"Joining The New York Botanical Garden is a privilege. I am humbled and excited by the opportunity to contribute to the groundbreaking research being conducted at this world-renowned institution," said Dr. Pires. "I look forward to leading the talented team at NYBG's International Plant Science Center as we fight tirelessly to protect our planet's biodiversity, today more than ever."

Dr. Pires' leadership will play an important role in continuing the growth of NYBG's internationally recognized Science program, strengthening new research directions, elevating the program's profile across the country and around the world, and increasing community engagement.
"The New York Botanical Garden plays a crucial role in exploring, understanding, and preserving Earth's vast botanical diversity and promoting conservation, and we are thrilled to have a scientist like Dr. Pires joining our institution," said J. Barclay Collins II, Chair of The New York Botanical Garden Board of Trustees. "His leadership of our dedicated and accomplished Science team will help us further expand our critically important plant research."
"Dr. Pires' experience in science is broad, ranging from field discovery and collections-based research to scanning the genomes of our planet's most familiar and valuable crops," said CEO and The William C. Steere Sr. President Jennifer Bernstein. "His dedication to education and conservation will help usher in an era of growth and continued contributions to the scientific community."
Dr. Pires has annotated over 10,000 specimens for treatments for the Flora of North America, managed large genomics projects on crop plants and their wild relatives, spent a year in the NSF-NATO Postdoc Fellowship program at Royal Botanic Gardens-Kew, and developed educational modules at the UC Berkeley Botanical Garden. He received his undergraduate degree from the University of California, Berkeley and his Ph.D. from the University of Wisconsin-Madison.
SUBSCRIBE
Enter your email address to subscribe to this blog and receive updates on new posts.