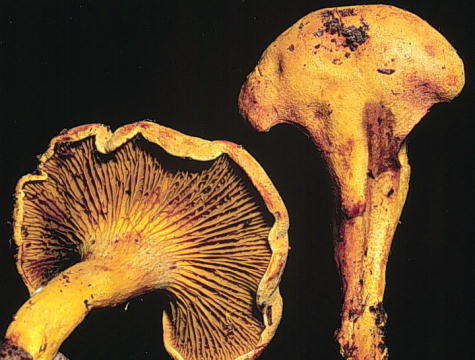 Phylloporus fibulatus Singer, Ovrebo, & Halling

Photograph by R. E. Halling, &copy 1996
Originally described from Colombia (Mycologia 82: 452-454. 1990), this Phylloporus is not yet known from Costa Rica but might be expected to occur there. Other taxa that occur in both places include Leccinum andinum, Tylopilus obscurus, and Rozites colombiana. Diagnostic features include the presence of clamp connections and the absence of a blue green reaction to ammonia. A section Fibulati was erected by Heinemann & Rammeloo to accommodate P. pseudopaxillus from Africa. We believe P. fibulatus belongs in this section as well.