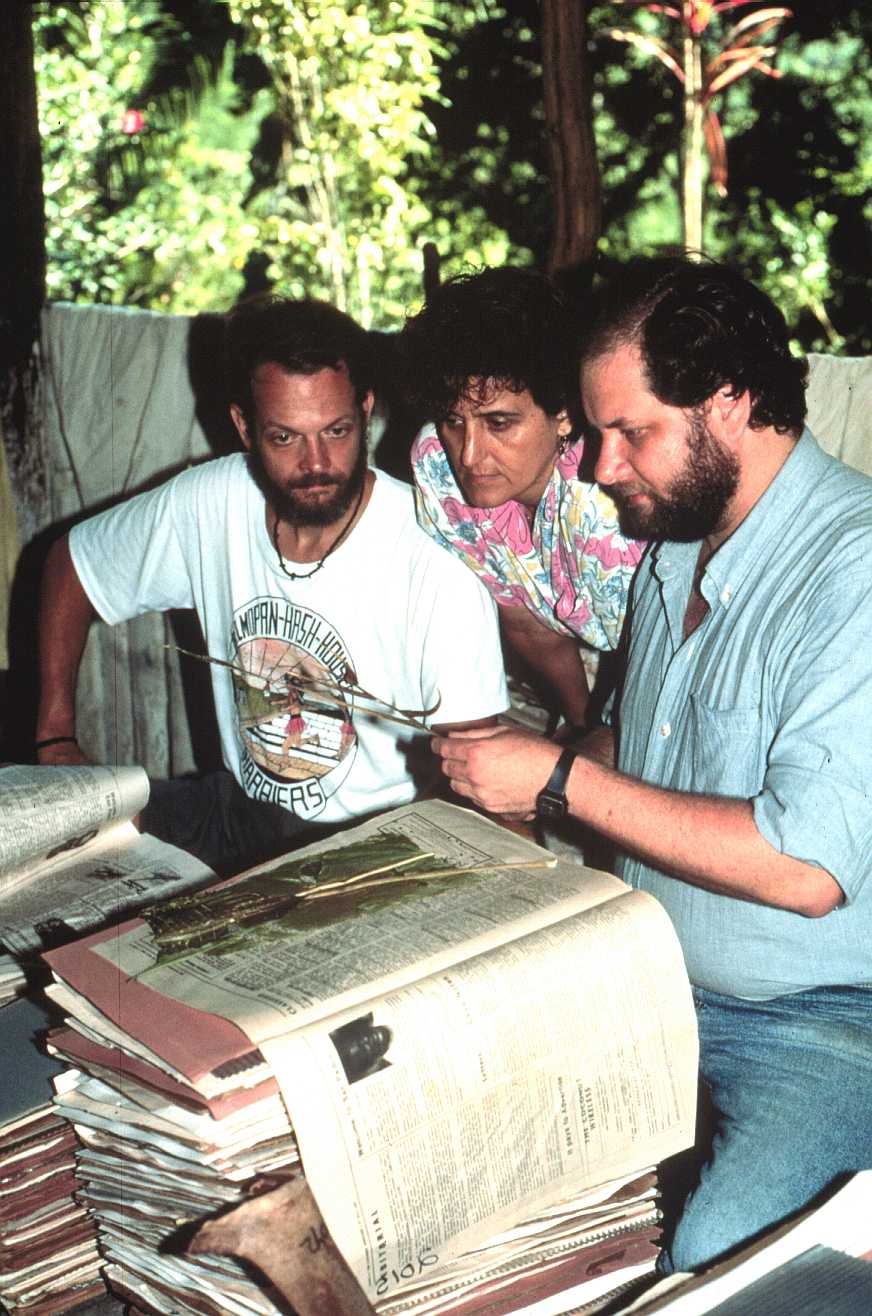 The Ethnobotany and Floristics of Belize Project is a collaborative effort between the NYBG, the Ix Chel Tropical Research Foundation and several other organizations including: The Belize Zoo and Tropical Education Center; Programme for Belize; The Chaa Creek Natural History Center; Green Hills Butterfly Ranch and Botanical Collections; the Belize Ministry of Natural Resources; Forestry Department; The Belize College of Agriculture, and many dedicated individuals, too numerous to name. The project began with discussions between the NYBG's Dr. Michael J. Balick and naprapathic physicians Drs. Rosita Arvigo and Gregory Shropshire (pictured at left from right to left, respectively). The Project was designed to catalogue the Belizean flora, and explore the historical and present-day relationships between the people and plants of Belize.

Project Highlights:


Publication of the Checklist of the Vascular Plants of Belize, with Common Names and Uses


Research on the sustainable use of plant resources in Belize-- Bark volume determinaion of Bursera simaruba in Belize


Publication of a traditional healer's manual, Rainforest Remedies , and its incorporation into the curriculum of local schools and colleges


Development of a 6000 acre forest reserve devoted to the protection of medicinal plant species


Propagation, cultivation and rescue of local medicinal plant species throughout Belize


Sponsorship of national and regional meetings of traditional healers


Creation of The Belize Traditional Healers Foundation


Filming and local distribution of several videos of traditional healing practices in Belize


Development of camps for urban children fostering an awareness of local biodiversity and conservation issues


Publication of a children's coloring book about the uses of Mayan medicinal plants


Development of non-timber forest product industries producing medicinal extracts and personal care products

These and other activities have contributed to a growing appreciation of plant diversity and traditional knowledge, both inside and outside Belize.