An Orchid's Accompaniment
Posted in Behind the Scenes, Exhibitions, The Orchid Show on March 21 2012, by Rustin Dwyer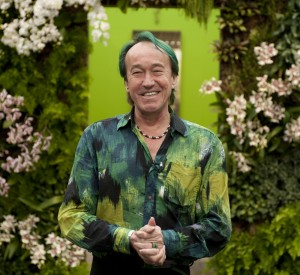 Patrick Blanc's travels and expertise have taught him that no one plant can convey the true beauty of a vertical wall–the living art, as Francisca Coelho, our VP for Glasshouses and Exhibitions explains, can't realize its full potential on the shoulders of an individual flower. That's why this year's Orchid Show is not only about spotlighting these captivating tropical blooms, but about complementing their place in one of our most complex and beautiful presentations of the last decade!

Below, the French botanist and designer himself joins our NYBG experts in explaining just how important biodiversity is to making the Orchid Show–as well as horticulture and environmental awareness on the whole–a runaway success!
---
The Orchid Show continues from now until April 22. Be sure to catch up on the many lectures, workshops, and exciting evening activities we'll be holding as well. Get your tickets here!