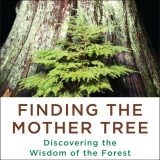 Finding the Mother TreeA Conversation with Suzanne Simard
Online – June 8; 1 p.m. EDT
Author of the recently published memoir Finding the Mother Tree, Suzanne Simard will share fascinating insights into the community of trees—how they have evolved to perceive one another, recognize their neighbors, and remember the past.
Learn how these arboreal systems mimic human neural networks and the structure of civil societies, and discover how the ancient hubs of these communities—what Simard calls "Mother Trees"—play a crucial role in a given forest's vitality.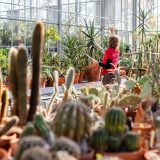 School of Professional Horticulture's Open House
Online – July 7; 6 p.m. EDT
Join us for our Virtual Open House and learn more about the School's accredited program, one of the few hands-on horticulture training programs in the world.
You will have the opportunity to speak with select faculty and staff and distinguished alumni.
To register, please contact the School Manager, Eric Lieberman, elieberman@nybg.org.