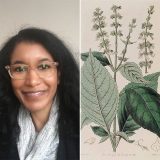 Medicine, Knowledge, and Power in the Atlantic Slave Trade
Online – May 18; 11 a.m. EDT

Carolyn Roberts, Ph.D., highlights how African plant expertise was incorporated into 18th-century science and used to sustain the largest forced oceanic migration ever to occur in human history.
She'll discuss which plants enslaved Africans used, how they made medicines, and what present-day phytochemical research reveals about why these medicines were so effective.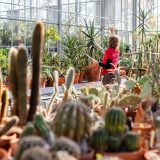 School of Professional Horticulture's Open House
Online – July 7; 6 p.m. EDT
Join us for our Virtual Open House and learn more about the School's accredited program, one of the few hands-on horticulture training programs in the world.
You will have the opportunity to speak with select faculty and staff and distinguished alumni.
To register, please contact the School Manager, Eric Lieberman, elieberman@nybg.org.