Plant Research & Conservation
The New York Botanical Garden is a world leader in plant research and conservation, using traditional and cutting-edge tools to discover, understand, and preserve Earth's vast botanical diversity. For more content from NYBG scientists, ways to get involved with our conservation efforts, and upcoming events and lectures, sign up for our Science Newsletter.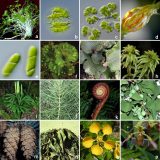 One Thousand Plant Genomes: Understanding One Billion Years of Evolution
Did you ever wonder how a pumpkin is related to a pine tree? Our scientists are using new scientific tools to build the tree of life by comparing the genes from over 1000 species of plants. Take a dive into the origins of Earth's nearly 500,000 plant species.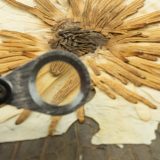 The Hand Lens
Take a closer look at our herbarium collections and the endless stories they can tell. See features on expeditions taken around the globe by our researchers, art and history represented in our specimens, and much more.