Plant Research & Conservation
The New York Botanical Garden is a world leader in plant research and conservation, using traditional and cutting-edge tools to discover, understand, and preserve Earth's vast botanical diversity. For more content from NYBG scientists, ways to get involved with our conservation efforts, and upcoming events and lectures, sign up for our Science Newsletter.
NYBG Visiting Scientist Travel Awards
Funds are available to support researchers wishing to visit NYBG Science in person. Students and professional researchers may apply for an NYBG Visiting Scientist Travel Award to support their work in the collections, facilities, or with NYBG curators.
Awards may be used to defray any costs associated with travel, and are available in the following amounts: $100 per day for student researchers and $50 per day for professional researchers, for up to 14 days (a total of $1400 for students or $700 for professionals).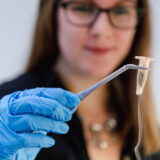 NYBG's new Chief Science Officer is a botanist in a hurry
For the first time, the New York Botanical Garden has a chief scientist, Mauricio Diazgranados, who hails from the same region as so much of its collections.
In the words of Dr. Diazgranados, "Science is there, of course, to investigate, to understand nature, but also to help us protect the planet and improve our quality of life. What I need to do now is figure out how this institution can respond better to these challenges."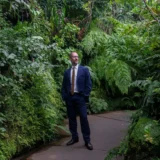 Urban Conservation at NYBG
We are alive at the most important point in all of human history, when the decisions we make now will make or break the ecology of the planet on which we all depend for thousands of years to come. The most important lever we have to make a difference are cities. Cities need nature, and nature needs cities.
The focus of Urban Conservation at NYBG is New York City, which of all the cities of the world, is the most important because of its global reputation, iconic status, diverse and energized population, and leadership in finance, media, arts, science, and other fields.
More information:
Eric Sanderson, Vice President for Urban Conservation Strategy
Visionmaker: An Internet-based ecosystem service decision-support platform for New York City, first implemented in 2013 for Manhattan and expanded city-wide in 2016, co-developed with the New York City Department of City Planning
The Welikia and Mannahatta projects provide the basis for all the people of New York to appreciate, conserve and re-invigorate the natural heritage of their city no matter which borough they live in.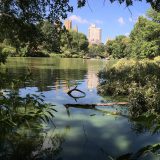 The Hand Lens
Take a closer look at our herbarium collections and the endless stories they can tell. See features on expeditions taken around the globe by our researchers, art and history represented in our specimens, and much more.