Public transportation is the easiest way to get to the Garden. During peak visitation times, parking in and around the Garden may be at capacity.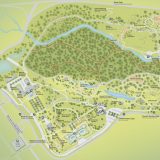 Explore the Interactive Map of our 250-acre Garden grounds, including historic architecture, dozens of plant collections indoors and out, and convenient transit options to make your visit an exceptional experience.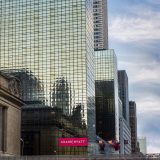 Exclusive Hotel & Admission Package
The Grand Hyatt New York package provides visitors a seamless trip to the Garden.
Grand Hyatt New York Package offers:
Exclusive discounted rate using offer code NYBG at the time of booking for your stay at Grand Hyatt New York
All-Garden Pass Admission to NYBG
Round-trip tickets to NYBG on Metro-North
This package is available through the Grand Hyatt New York. Enter code NYBG at checkout to book the package.