The Train Show in Real Life, This Sunday in Queens
Posted in Holiday Train Show on December 5 2013, by Ann Rafalko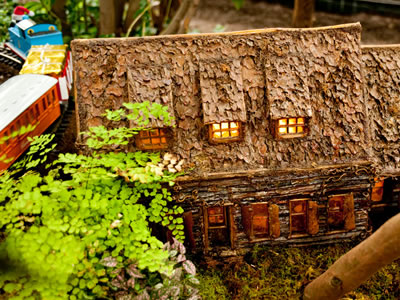 This weekend you have a great opportunity to visit some of the buildings of the Holiday Train Show in real life, as the Queens Historical Society hosts the 26th annual Queens Holiday Historic House Tour on Sunday, December 8.
The participating houses are: The Kingsland Homestead, Voelker Orth House, Lewis H. Latimer House Museum, Friends Meeting House, Flushing Town Hall, the Bowne House, and new this year, the Louis Armstrong House Museum.
Start your tour at any house, and then hop on a trolley and head to the next destination! Each location will offer special activities, delicious refreshments, and a glimpse at what life was like during the holidays decades, or even centuries ago.
The Bowne House is the first of two buildings from the tour featured in the Holiday Train Show. Built in 1661 by John Bowne, the Bowne House is a city, state, and national landmark, and a symbol of freedom of conscience in America. The parlor of the house (which is currently under renovation) will be decorated for the holidays and open to visitors. Beginning at 1:30 p.m., listen to a talk on traditional American Christmas customs and hear an update on the museum's restoration process.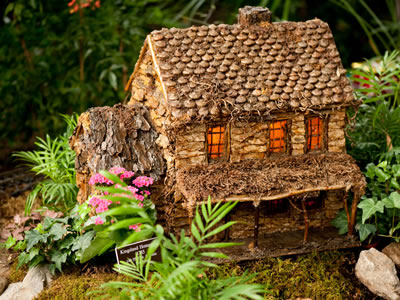 The Kingsland House is the other building from the tour in the Holiday Train Show. Built sometime around 1785, this house was occupied by members of the same family until the 1930s. Now home to the Queens Historical Society, the Kingsland House will be hosting musical performances and a special holiday gift shop sale of local history books throughout the day.
Other activities on the day include a gift and plant sale at the Victorian-era Voelker Orth House, holiday refreshments at the Lewis H. Latimer House Museum, musical performances by the John Scardina Musical Ensemble at the Flushing Friends Meeting House, a selection of rare audio recordings (including Armstrong reading "Twas the Night Before Christmas') at the Louis Armstrong House Museum, and to-be-announced activities at Flushing Town Hall.
Tickets are $10 in advance, $12 at the door. Children under 12 (accompanied by an adult) are invited to attend for free! Purchase tickets here or via email.