Shinrin-yoku: Forest Healing
Posted in Learning Experiences on February 2 2015, by Jeanne Lapsker
Jeanne Lapsker is a Forest volunteer at NYBG.
---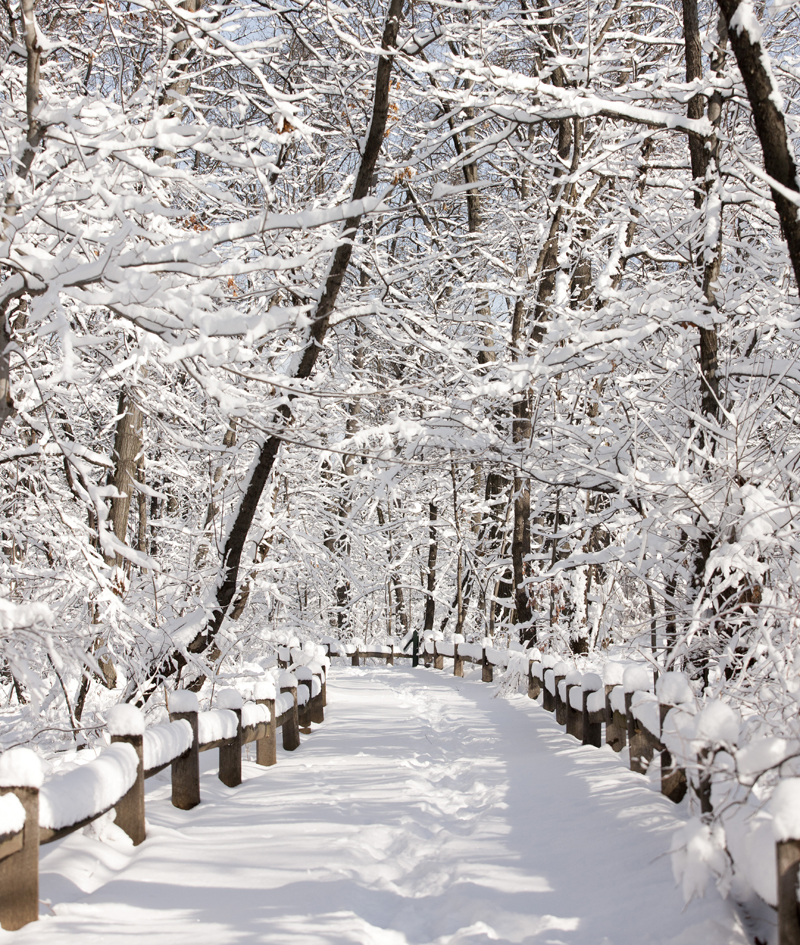 The leaves of the old rhododendron shrubs hang straight and stiff outside my window—the surest indicator of freezing temperatures. I dress in layers and head out to the forest in NYBG.
In the late 1800s Robert Louis Stevenson wrote, "It is not so much for its beauty that the forest makes a claim upon men's hearts, as for that subtle something, that quality of air that emanation from old trees, that so wonderfully changes and renews a weary spirit." Recently a friend posted an article about shinrin-yoku, or forest bathing, a term coined in Japan in 1982 that sparked my interest.
Shinrin-yoku was inspired by the ancient Shinto and Buddhist practices of letting nature enter the body through all five senses. For several decades now Japanese researchers have been studying the psychological and physiological effects of leisurely walking in the woods and breathing in the scent of old trees. They found correlations with stress and blood pressure reduction, improved mood, increased energy, improved sleep, increased concentration, and increases in the body's immune cells. Now there are forty-eight designated forest therapy trails in Japan and shinrin-yoku is an accepted form of preventative medicine there. It is estimated that an astounding one quarter of the Japanese population use these forest trails. With increasing urbanization and use of technology, other countries around the world are investigating the potential health benefits of spending time in nature.
What we have long believed intuitively to be true regarding the benefits of spending time among the trees may in fact be linked to biological and chemical changes in our bodies. In the meantime, as I walk these paths in the Thain Family Forest, I smile to think that in other native forests under different native trees, others are walking paths, different yet similar, and experiencing a comparable sense of peace.