Explore FRIDA KAHLO: Art, Garden, Life on Your Smartphone!
Posted in Exhibitions on May 7 2015, by Lansing Moore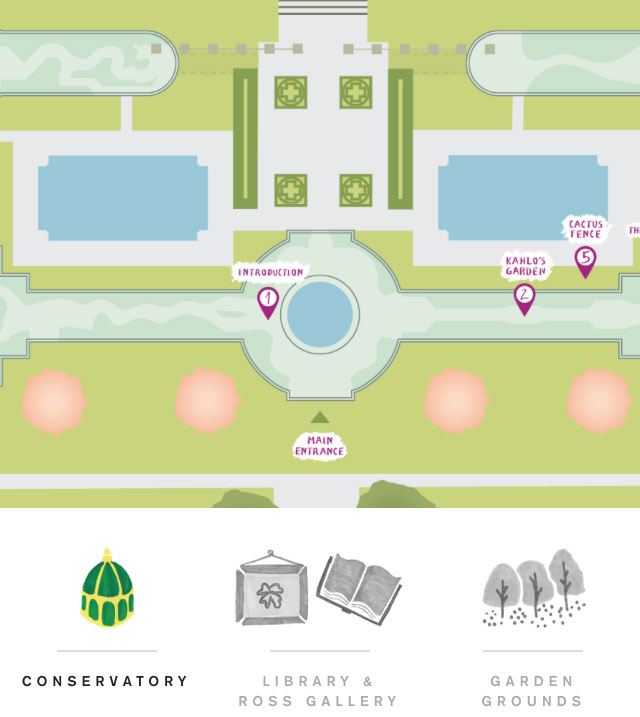 We're counting down the days to the Opening Weekend Celebration of NYBG's blockbuster summer exhibition, FRIDA KAHLO: Art, Garden, Life. The Garden is abuzz with busy preparation that will extend across the grounds, from an exhibition of more than a dozen original works by Frida Kahlo in the Art Gallery of the LuEsther T. Mertz Library, to a beautiful evocation of Kahlo's famed garden and studio, the Casa Azul, in the Enid A. Haupt Conservatory.
In fact, there are 10 main components to this grand and immersive exhibition across the Garden! So, with funding from Bloomberg Philanthropies, NYBG has developed a mobile guide for smartphones that will take you through the entire experience, either on-site or before you visit! Read on for how this digital companion will help you navigate the exhibition, learn more about the artist's life and times, and create your own customizable Frida selfies to share!
Not only does the mobile guide include comprehensive maps that clearly indicate each of the ten exhibition stops, but it also enhances your experience of FRIDA KAHLO: Art, Garden, Life with additional images and information that connect The New York Botanical Garden to Kahlo's roots in Coyoacán, Mexico.
Explore Kahlo's home through images, audio content, and videos. A virtual tour of the entire exhibition combines archival and contemporary photographs as well as a current-day video of the Casa Azul in Coyoacán.
Reproductions of Kahlo's paintings, including those on view at the Garden as well as those in the collections of other institutions such as the Museum of Modern Art in New York, are presented along with information about the cultural and medicinal significance of the plants to Kahlo's work.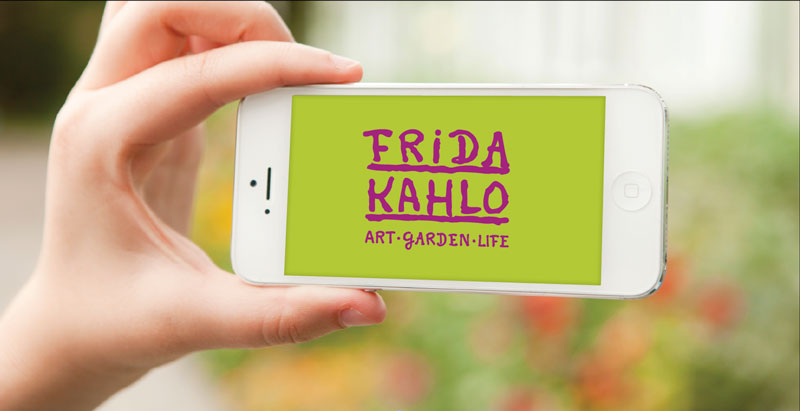 But most fun of all—you're invited to use the mobile guide to take selfies and transform your likeness into your very own Kahlo-esque self-portrait! Adorn your selfie with icons that include the flora, fauna, and signature accessories drawn from Kahlo's world, and share your new look on Facebook and Twitter, email it to friends, or save it to upload to Instagram. Just remember to tag your masterpiece with #FridaNYBG!
Click here to view the mobile guide and get started! You must be on a mobile device to view the link. All components are available in both English and Spanish, and it is accessible on any smartphone with an internet connection.