Posted in Science on July 18 2013, by Owen Robinson
A recent graduate from Pelham Memorial High School, Owen Robinson worked as a volunteer Forest Intern at the NYBG in the summer of 2012. He will begin as a freshman at the University of Virginia this fall, where he hopes to continue his pursuit of science research as a part of the Echols Scholar Program.
---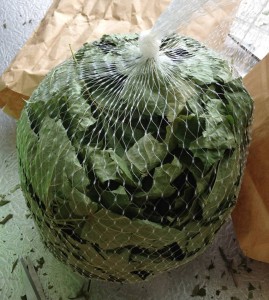 Last summer I conducted a project to determine whether or not invasive trees are negatively impacting aquatic macroinvertebrate populations. Aquatic macroinvertebrates are small, invertebrate insects that play essential roles in their ecosystems, acting as an energy bridge between outside plant life and the rest of their aquatic environment. They do this by breaking down tree leaves.
Invasive trees are an established and worsening problem in our region, one that impacts plant biodiversity as well as some mammalian and avian populations. As little research has been dedicated to my particular focus, I wanted to determine whether the leaves from these invasive trees were less beneficial to aquatic macroinvertebrate populations than the leaves of native trees. If this proved the case, there would be reason to work harder against the takeover of invasive plant species.