Ginkgo: The Tree That Time Forgot
Posted in Books: Past and Present on October 28, 2013 by Shannon Asencio
Shannon Asencio, who works at the Botanical Garden's William and Lynda Steere Herbarium, is the Project Coordinator for the Macrofungi Collection Consortium. This Garden-led project, involving institutions across the country, will result in a publicly accessible database and digitized images of several hundred thousand specimens of mushrooms and related fungi.
---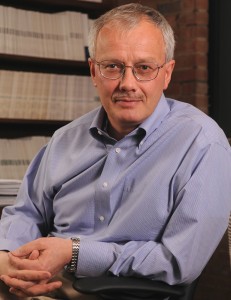 When I heard that Professor Sir Peter Crane was going to be giving a talk about the ginkgo tree, I jumped at the opportunity to attend. A noted botanist and conservationist, Professor Crane recently delivered an impassioned speech about this fascinating and, in many respects, enigmatic plant, which is the subject of his new book, Ginkgo: The Tree That Time Forgot.
He described his book as a scientific and cultural history that was inspired by the ginkgo at London's Kew Gardens, which was planted in 1760. He told the audience at Sotheby's auction house in Manhattan that he used to stop and admire the tree frequently when he was the director of the Royal Botanic Gardens, Kew. Professor Crane, whose work includes studies of plant fossils, conservation, and human uses of plants, is currently the Dean and Professor of Botany at the Yale School of Forestry and Environmental Studies, and he is also a Distinguished Counsellor to the Board of The New York Botanical Garden.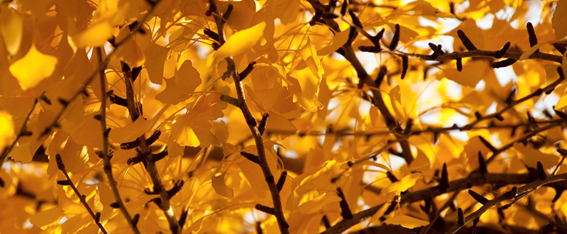 Professor Crane discussed the mysterious origins of the ginkgo dating back millions of years, its spread across the northern and southern hemispheres and subsequent drastic decline, and its resurgence at the hands of humans to become one of the world's most popular street trees. People have long had a special relationship with the ginkgo, beginning with its widespread cultivation in China about a thousand years ago, and today, many people view the tree's beautiful, fan-shaped leaves as a symbol of elegance and simplicity. It is a favorite plant of horticulturists, craftspeople, practitioners of herbal medicine, and cooks.
The professor concluded his talk by noting that the ginkgo's survival demonstrates how humans can have a positive impact on the survival of a species, and it may provide conservation lessons that can be applied to other threatened plants.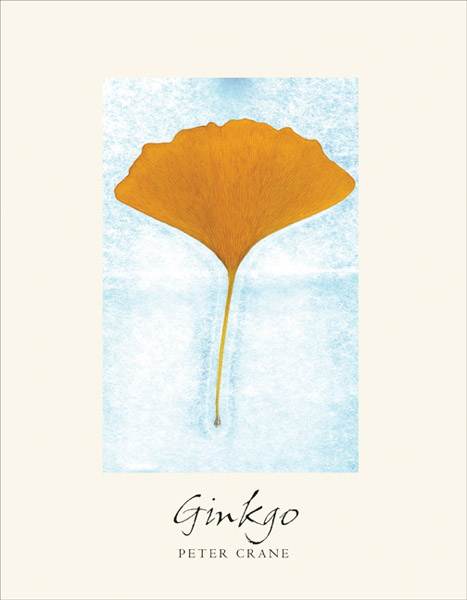 Professor Crane's talk was part of the Botanical Garden's series of Andrew Carnegie Distinguished Lectures. Support for the Andrew Carnegie Distinguished Lecture has been provided by the Carnegie Corporation of New York.
This event was generously underwritten and hosted by Sotheby's.
Ginkgo: The Tree That Time Forgot is available at Shop in the Garden's bookstore, through Yale University Press, and at bookstores and online retailers.