Understanding the Past and Predicting the Future of a Biological Hotspot
Posted in From the Field on March 17, 2014 by Fabian Michelangeli
Fabián A. Michelangeli, Ph.D., is an Associate Curator of the Institute of Systematic Botany at The New York Botanical Garden. His research focuses in part on the evolution, identification, and classification of neotropical plants.
---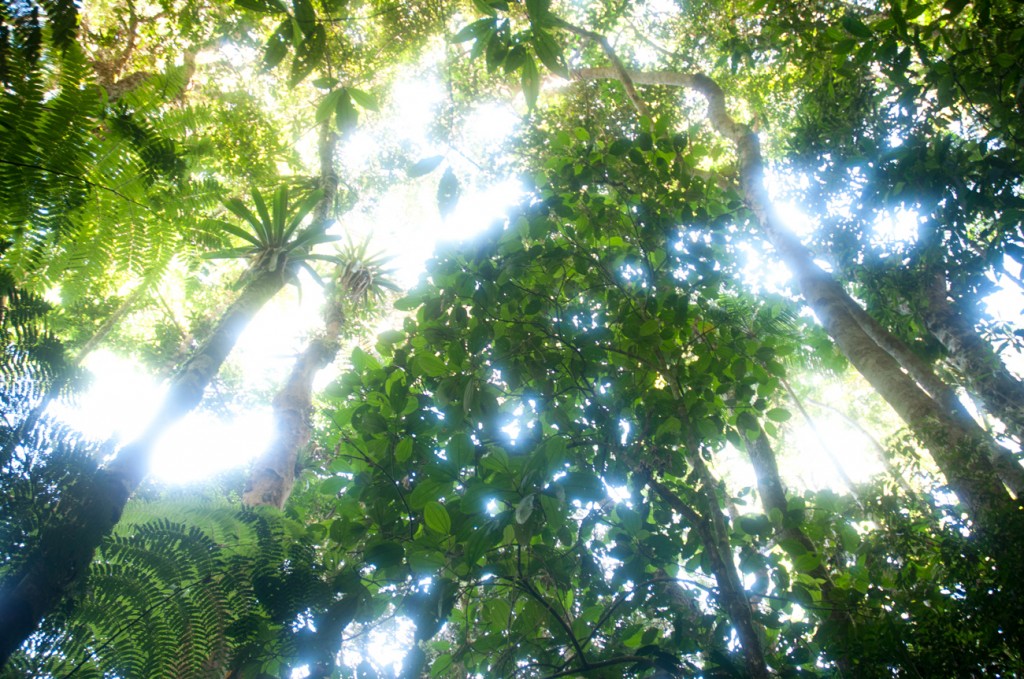 With their rich diversity of species, including many found nowhere else, the Atlantic forests of eastern Brazil constitute one of Earth's biodiversity hotspots. They demonstrate a truly unique set of environmental, geological, and biological conditions. But because of rapid population growth in the region and more than 400 years of continuous deforestation, less than 11 percent of the original forest area still exists.
To understand how the coastal forests developed and what could happen to them in the future, an international team of scientists spanning many disciplines met in Brazil last month to begin work on a new research project that could help in efforts to conserve what remains of these ecological marvels. The goal of the project, which is expected to last five years, is to study the conditions that led to these high levels of biodiversity and localized species and to develop models to predict what may happen to that biodiversity in light of further habitat destruction and climate change.

The scientists include biodiversity specialists working on plants, frogs, lizards, birds, local harvesters, and animal physiology. In addition, there are geologists, specialists who study ancient climates, and experts on remote sensing and climate modeling. Led by Prof. Ana Carnaval of The City College of New York and Prof. Cristina Miyaki of the University of Sao Paulo, the group's members come from the United States, Brazil, France, and Australia.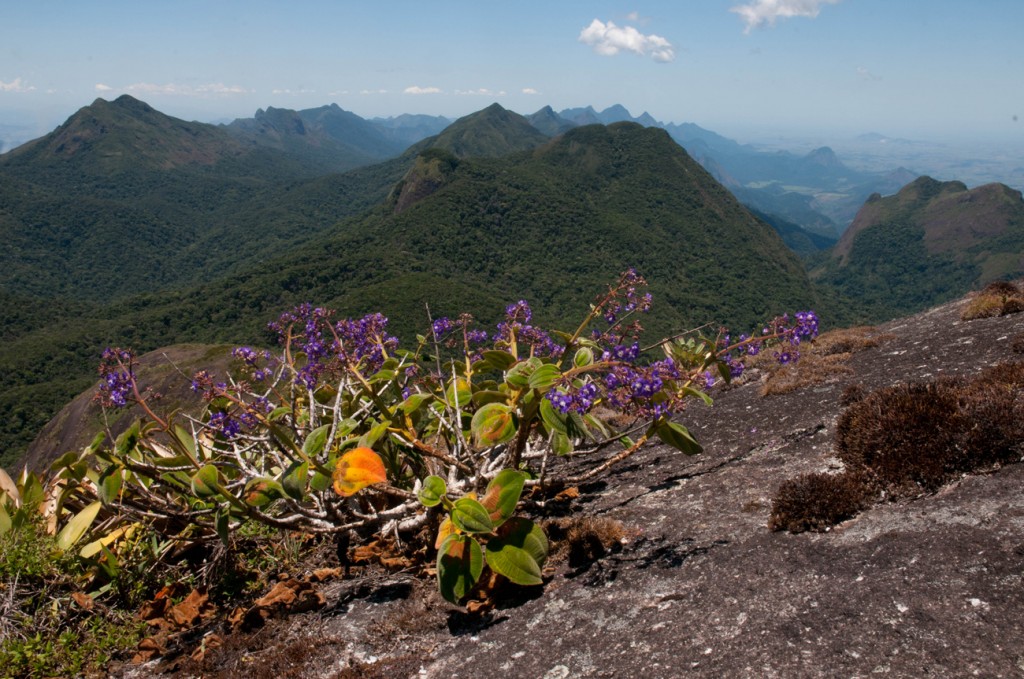 My colleague W. Wayt Thomas, Ph.D., who is the Elizabeth G. Britton Curator of Botany, and I are participating in the research effort because of our expertise in the plants of eastern Brazil. The New York Botanical Garden is a logical partner in this undertaking because of its longstanding commitment to studying the flora of Brazil, including the Atlantic coastal forests. The Botanical Garden has a wealth of information on plant distributions for the area because of the more than 135,000 specimens from eastern Brazil in the William and Lynda Steere Herbarium. Data from these specimens will form the cornerstone of many of the environmental models that the project will produce.
More than 45 scientists, post-doctoral researchers, and graduate students from all research groups involved in this ambitious effort met for five days in São Paulo to launch our work. The first day of the meeting, at the offices of the São Paulo state research foundation, included over a dozen seminars, and more than 40 posters on a variety of topics relating to the biodiversity in the Atlantic forests were presented. Intended not only for the team members but the academic community in general, the day's sessions and presentations were attended by more than 300 scientists and students.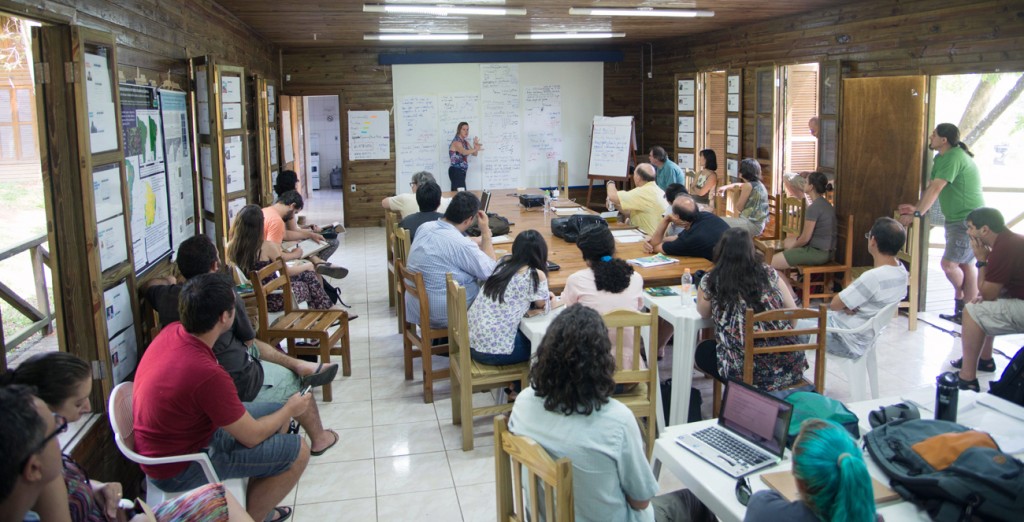 Meetings on the following four days, held at the beautiful Horto Botanico in northern São Paulo, were devoted to group discussions and the exchange of ideas about how to integrate and share data to create a model for understanding the factors responsible for the origin and maintenance of biodiversity in eastern Brazil. With that understanding, we think it will be possible to predict how species will respond to rapid environmental changes over the next 50 to 100 years, which will help us to identify groups of species likely to become threatened or endangered and habitats that need to be preserved.
Now the real work begins as we set out to integrate data from all these fields to find patterns in species distributions and their underlying causes, so that we truly understand this unique environment.
This project is co-funded by the National Science Foundation (NSF), National Aeronautics and Space Administration (NASA), and Fundação de Amparo à Pesquisa do Estado de São Paulo (FAPESP).