A World Within an Island: Exploring the Many Habitats of Central Cuba, Part One
Posted in Travelogue on December 23, 2014 by Benjamin Torke
Benjamin M. Torke, Ph.D., is an Assistant Curator at the Garden's Institute of Systematic Botany. His specialty is legumes, a large plant family that includes not only beans and peanuts but also hundreds of rain forest tree species.
---
Editor's Note: President Obama's recent announcement that the U.S. will normalize its relationship with Cuba has focused attention once again on Cuba, an island nation where scientists from The New York Botanical Garden have conducted expeditions and scientific research for more than a century. In this two-part series, a Botanical Garden scientist describes his recent two-week field trip to Cuba, part of an ongoing effort to discover and document the island's richly varied plant life.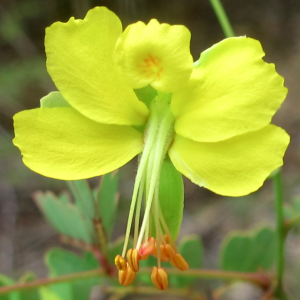 Earlier this year, I participated in a botanical expedition to Central Cuba. The purpose of the two-week trip was to visit a variety of natural habitats in that part of Cuba, an area with a diverse but understudied plant flora, and to collect herbarium specimens and samples for DNA studies of targeted species.
About half of Cuban plant species are endemic, meaning they occur only there, and many of them are highly endangered. The fieldwork would contribute to ongoing efforts to assess the current geographical distributions and conservation status of Cuban plant species and would provide critical material for studies on the systematics of particular plant groups. As The New York Botanical Garden's curator of the legume family, Fabaceae, also known as the bean or pea family, I was particularly interested in collecting some rare and endemic species of beans.

I knew at the outset that achieving my goals for the trip would require extra patience and flexibility, given the complicated politics that define the relationship between the U.S. and Cuban governments. In fact, when I departed from New York in August, it was unclear if the fieldwork would even be possible. Thanks to the diligent efforts of Dr. Brian Boom, Director of the Botanical Garden's Caribbean Biodiversity Program, I had been granted a research visa from Cuba and approval to travel to the country from the United States, but the request to collect plant specimens in the field had not yet been approved by the Cuban government. Consequently, I made an alternative plan to study herbarium collections at the Institute of Ecology and Systematics (IES) and the National Botanical Garden in Havana. Fortunately, while en route to Havana, I received an email from Dr. Boom, informing me that the collecting permit had been approved and that the fieldwork could go forward.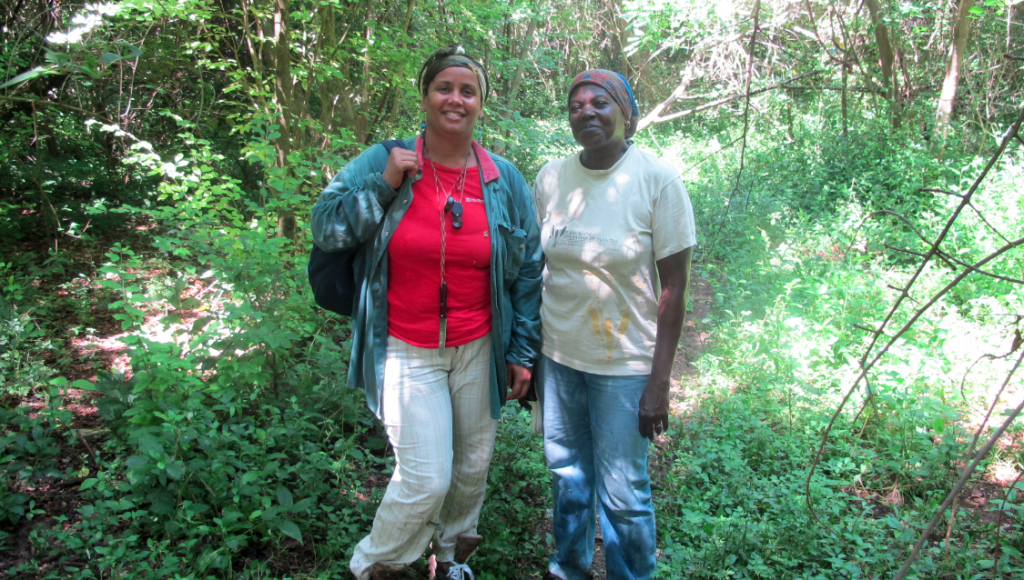 I arrived in Havana after a brief chartered flight from Miami. Like most first-time visitors to Havana, I was immediately struck by the beauty and liveliness of the city. Shortly after my arrival, I finalized plans for the fieldwork with scientists at IES and departed Havana in a small rental car with an IES colleague, Isora Baró Oliedo, an expert on Cuban flowering plants. Isora and I drove to the city of Santa Clara, which we would use as a base for exploring several collecting sites in Villa Clara Province. In Santa Clara, we were joined by Yoira Rivera Queralta, an expert on mosses and liverworts from the Western Center of Biodiversity and Ecosystems (BIOECO). Yoira had traveled 14 hours by bus from Santiago de Cuba to join us.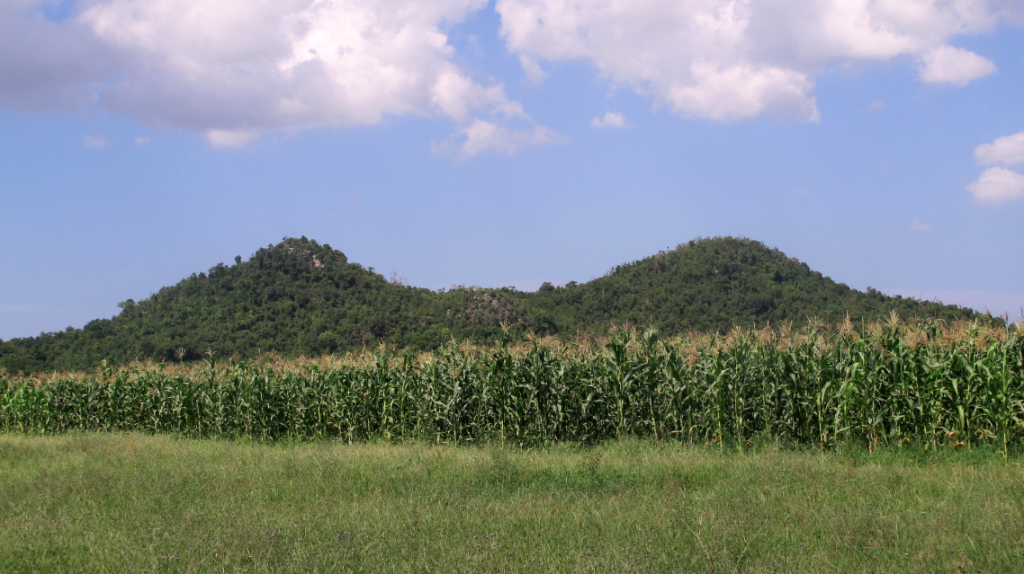 During our first day in the field we visited the Mogotes de Jumagua, a group of eight hills that arise from an agricultural plain on the north coast of Cuba. Mogotes, which are common in many parts of Cuba, are steep-sided, usually rounded hills composed of jagged limestone karst. They are usually pock-marked by crevices and cave systems and tend to harbor unusual vegetation types and rare plant species. Climbing the steep slopes of the mogotes was tiring, but our efforts were rewarded by encounters with rare Cuban plant species, such as Pictetia angustifolia, a spiny shrub of the bean family that we found near the top of one summit.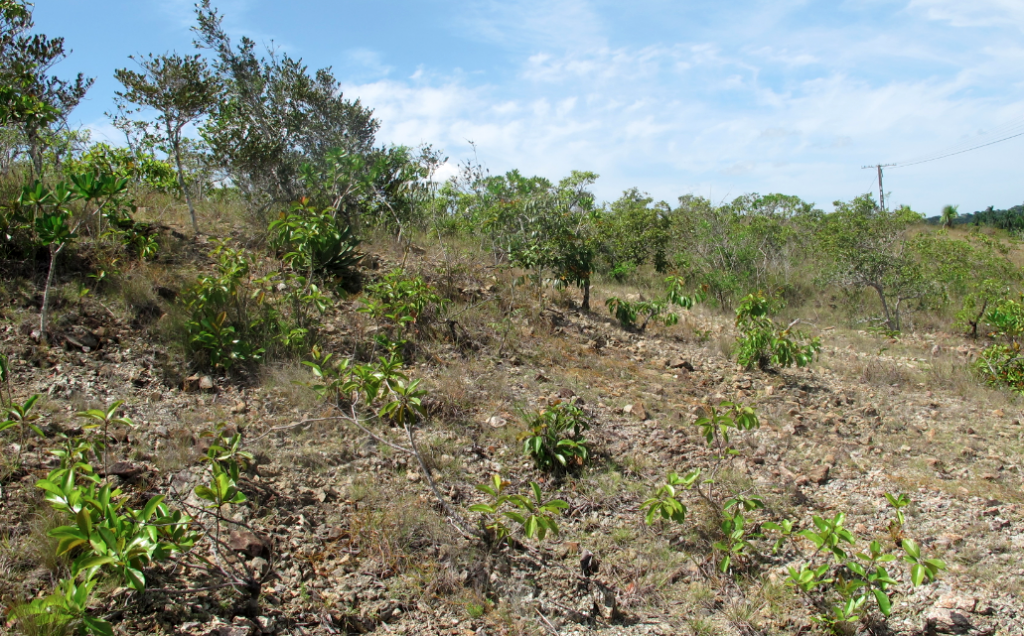 Next, we visited a strikingly different habitat in nearby Motembo, and later at Las Minas, known as serpentine savanna. About five percent of the land area of Cuba is dominated by outcrops of igneous rocks that are rich in heavy metals, such as nickel and manganese. When these rocks erode, they form a characteristic gravelly substrate that contains high levels of heavy metals. Many plant species are unable to grow on these soils, and those that do are highly specialized for living in this extreme habitat. Among the various vegetation types in Cuba, serpentine savannas harbor the greatest concentrations of rare species. I was excited to encounter numerous serpentine-endemics, such as spiny shrubs of the families Euphorbaiceae and Buxaceae, at the two serpentine sites that we visited.
Dr. Torke's two-week field trip was carried out under the auspices of the Garden's Biodiversity of the Caribbean Program in collaboration with the Institute of Ecology and Systematics (IES) in Havana and was funded by the John D. and Catherine T. MacArthur Foundation.