Podcast: Plants as Medicine
Posted in Videos and Lectures on October 14, 2016 by Stevenson Swanson
Stevenson Swanson is the Science Media Manager at The New York Botanical Garden.
---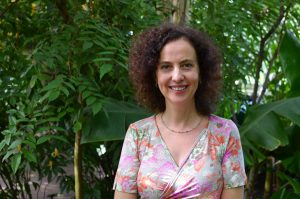 In a new podcast from health insurer Cigna, Ina Vandebroek, Ph.D.—the Matthew Calbraith Perry Assistant Curator of Economic Botany and Caribbean Program Director at The New York Botanical Garden—discusses how she studies the ways in which Caribbean and Latino immigrants in New York use medicinal plants in their health care.
As part of her research, she delves into the traditional knowledge, beliefs, and practices of the Dominican and Jamaican communities and also carries out field research in the Dominican Republic and Jamaica.
Dr. Vandebroek talks about cultural beliefs about specific illnesses and herbal therapies that are recognized in these communities but unfamiliar in mainstream medicine, such as "evil eye."
Putting her voluminous research to practical use, she has developed training activities with health care professionals to help them understand the traditional beliefs and health care practices of their Latino and Caribbean patients. Her aim is to give doctors and other providers the information and understanding they need to build trusting relationships with their immigrant patients—with fully informed, improved care as the ultimate goal.
You can listen to the 36-minute podcast here.
Dr. Vandebroek's research is supported in part by a World of Difference grant from Cigna Foundation.