Posted in Environment on December 5, 2019 by Stevenson Swanson
Stevenson Swanson is Associate Director of Public Relations at The New York Botanical Garden.
---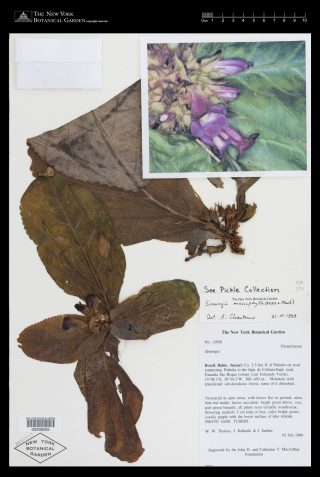 An international team of researchers, including an NYBG scientist, has concluded that more than a third of all plant species are exceedingly rare, making them highly vulnerable to extinction from such threats as habitat destruction and climate change.
In a study published by the online research journal Science Advances, scientists analyzed the largest compilation of global plant observation data ever assembled to determine how many of the roughly 435,000 total plant species should be considered very rare. They found that 36.5 percent, or more than 158,000 species, fall into that category.
Barbara M. Thiers, Ph.D., Vice President and Patricia K. Holmgren Director of the William and Lynda Steere Herbarium at The New York Botanical Garden, joined 34 colleagues at research institutions around the world in this landmark research project.